Ropes & Gray partner launches urgent bone marrow donor appeal to save 5-year-old daughter battling leukaemia
Kaiya's best hope is an immediate bone marrow transplant
A lawyer has launched an urgent appeal on behalf of his five-year-old daughter after she was diagnosed with a rare form of leukaemia earlier this year.
Ruchit Patel, a partner in Ropes & Gray's London office, is campaigning for people to consider registering with DKMS, a charity dedicated to fighting blood cancer, in the hope of finding a bone marrow donor for his daughter.
Patel and his wife, Annu, reached out to a friend who is a doctor after noticing bruises on Kaiya's legs in late March. Having examined her, the friend advised they attend their local A&E where eventually Kaiya was diagnosed with acute lymphoblastic leukaemia.
Patel, who has set up Facebook and Twitter pages to try to find a donor, told Legal Cheek:
"Please do consider registering on a bone marrow database. It is a costless way to help children with cancer and to save a life."
Since her diagnosis, Kaiya has spent four weeks at London's Great Ormond Street Hospital, undergoing chemotherapy treatment and taking a cocktail of strong drugs. Doctors have now warned she needs a bone marrow transplant urgently in order to survive, and due to her ethnicity has just a 20.5% chance of finding a match.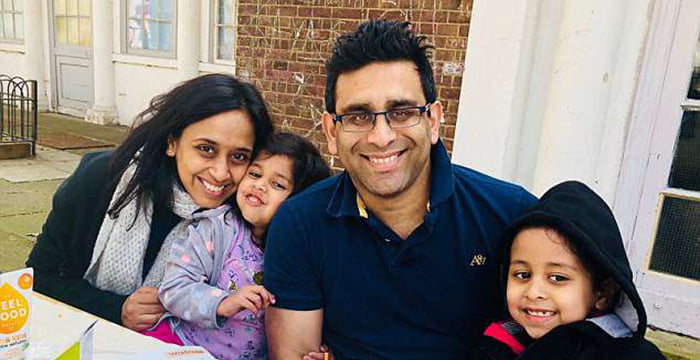 The lawyer's appeal, so far, has generated over 6,000 new sign-ups to the register and has been shared on social media by celebrities including Ricky Gervais and Sanjeev Bhaskar. Unfortunately, despite the overwhelming response, a suitable donor has yet to be found.
Register with DKMS and check your eligibility.
Comments on this article are now closed.