Brings together rankings from Complete University Guide, The Times and The Guardian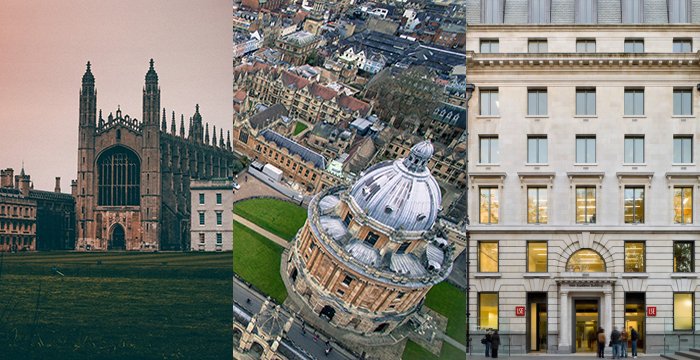 Cambridge, Oxford and the London School of Economics (LSE) held onto the three top spots in the University of Leeds law faculty's combined league table for undergraduate law courses published this week.
Its table brings together the three main annual league tables: The Complete University Guide, The Times Good University Guide and The Guardian University Rankings.
Scottish universities appear to be doing particularly well: Glasgow secured 19th place and there are another four in the top 20: Dundee in seventh, Aberdeen in ninth, Edinburgh at 15th and Abertay (also in Dundee) a new entrant at 16th. (but note that only Dundee actually has an English not Scottish law-based syllabus.)
Otherwise, the results of the top 20 law schools in the UK remain fairly consistent with Cambridge, Oxford and the London School of Economics in first, second and third place and with Durham, University College London, Leeds and York all staying in the top ten.
Some Russell Group universities have not done as well as might be expected. Manchester Met (39th) comes one place above Manchester University (40th), for instance. Liverpool makes it only to 45th, Southampton only 50th.
This may in part be explained by the fact that some of the statistics on which rankings are based come from the National Student Survey (NSS), the official annual survey of the experiences of around 300,000 students. Last year the NSS was boycotted by many students in response to the UK Government's highly controversial Teaching Excellence Framework, a new assessment of undergraduate teaching in UK universities which will be used as the basis for whether or not institutions can increase tuition fees.
This is the second year that Leeds' law faculty has done this 'table of tables'. Professor Alastair Mullis, head of the law school, tells Legal Cheek:
"Our combined league table is useful for us internally. And though the quality of universities and courses is a very complex story, particularly something like the student experience, we do take such rankings, and the statistics on which they are based, into account."
The aim of the combined table (the Times Higher Education also compiles something similar) is to get a more complete picture of university performance because each of the three main rankings emphasise slightly different things. In particular, The Guardian's rankings do not include research.