Exclusive: Just days after BPP Law School increases focus on postgraduate vocational training market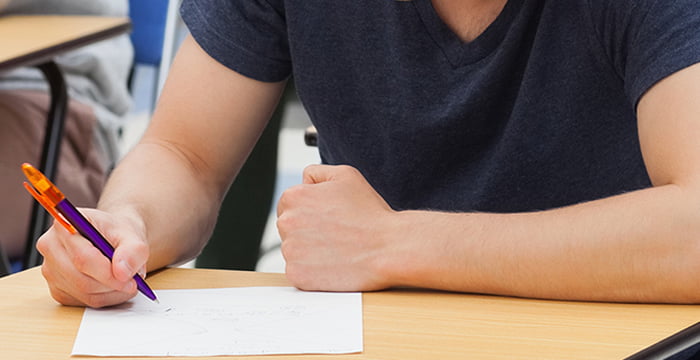 The University of Law (ULaw) is gearing up to launch four new law degrees encompassing topics including politics and business, Legal Cheek can reveal. The news come just days after BPP Law School confirmed it was temporarily exiting the undergraduate law market to focus on its popular postgraduate vocational training courses.
Officially unveiled next week, ULaw's new courses are: Law with Criminology; Law with Government and Politics; Law with International Business; and Law with Business (Online). The LLBs will be available at select ULaw campuses from September and come with three, four or six-year study options.
We can also reveal that ULaw is set to launch a new Graduate Diploma in Law (GDL)-style LLB programme specifically designed for students who hold a degree in another discipline. The course, LLB (Hons) Senior Status, will allow wannabe lawyers to obtain a qualifying law degree in just two years instead of the standard three.
The move signals ULaw's commitment to the postgraduate vocational training market, and runs counter to the narrative of the two big rival law schools moving to focus on separate areas. Indeed, many expect BPP to swiftly move back into the undergraduate market with a course tailored to the new Solicitors Qualifying Exam (SQE) — once the form of the SQE has been finalised.
Speaking to Legal Cheek last week, Tricia Chatterton, the director of business development at BPP, said it was working on turning "plans into a reality".
Both of these latest changes appear to have come about in part as law schools respond (in different ways) to shifts in legal education in the light of the new SQE as well as to shifts in their own student numbers.
In March, we revealed 510 students enrolled on ULaw's LLB course in 2017, up from an already hefty 410 on the previous year. For BPP, undergrad numbers are reducing as Legal Cheek flagged earlier this week.
Commenting on ULaw's new courses, Professor Andrea Nollent, vice-chancellor & CEO at ULaw, said:
"All our LLBs are qualifying law degrees and students can, through selection of appropriate options, be SQE1 [part one of the solicitors' super-exam] ready or study other subject areas that develop their knowledge and skills to reflect their personal interests. We have expanded our LLB portfolio to increase student choice and reflect the different ambitions of our diverse student body be it through subject choice or how they study."
According to ULaw, fees for the new LLBs will be in line with its current undergrad programmes: £9,250 per year for the three-year programme, £6,935 per year for the four-year option, and £4,625 per year for the six-year route.