Burges Salmon and Shearman & Sterling reveal strong autumn retention scores
96% and 85%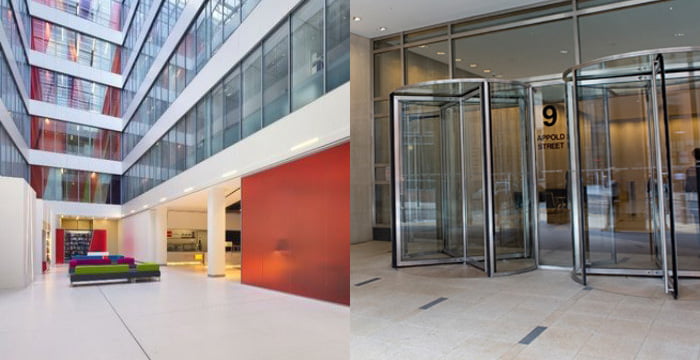 Corporate duo Burges Salmon and Shearman & Sterling have posted strong autumn retention results.
First up, Burges. The Bristol-based outfit confirmed that 26 of its 27 final year trainees had accepted permanent positions, handing it an impressive autumn score of 96%.
The group of soon-to-be associates — made up of 13 women and 13 men — will qualify into a range of the firm's key teams including construction and engineering; projects; corporate; real estate; banking; employment; dispute resolution; planning; pensions; and private client.
Burges' managing partner, Roger Bull, said:
"One of our strategic objectives at Burges Salmon is to be an exceptional place to work for our people, in an environment that seeks to maximise their potential. We are focused on attracting, retaining and motivating bright and talented people — it is with great pleasure therefore to announce another year of very high trainee retention rates. Many congratulations to each one of them."
Over the past five years, Burges has recorded an impressive average retention score of 94% — a solid 91% (20 out of 22) in 2014, 100% (24 out of 24) in 2015, 85% (23 out of 27) in 2016, and 100% (28 out of 28) in 2017. Legal Cheek's Firms Most List shows Burges' lot will start on a salary of £48,000.
Meanwhile, Sherman has posted an autumn score of 85%. From a cohort of 13, the New York-headquartered player — which offers around 15 training contacts annually — confirmed that 11 have accepted newly qualified (NQ) positions.
The new associates will be spread across a number of Shearman's key practice areas including mergers and acquisitions; finance; tax; international arbitration; project development and finance; and antitrust. The outfit confirmed that of the 11 rookies staying put, two will be relocating to international offices in Abu Dhabi and Brussels.
Shearman's NQs will start on a very impressive salary of £105,000, while trainees currently earn £45,000, rising to £50,000 in year two.
Matthew Readings, head of Shearman's London office, said:
"We are pleased to be welcoming the next generation of lawyers and potential Shearman & Sterling leaders into the firm. Retaining the best talent is something we focus on and our emphasis is on providing our colleagues with the best possible skills to achieve their career aspirations. We are confident that this group of lawyers will make a considerable contribution to the firm."
Today's result is a notable improvement on the firm's autumn 2017 score. On that occasion, it posted a result of 75% (13 out of 16).
So what's life like as a lawyer at Shearman and Burges? Well, in our Trainee and Junior Lawyer Survey, Shearman scored an A* for perks as well as As for quality of work and peer support. Meanwhile, Burges bagged A*s in categories including peer support, office and social life, and went on to secure the gong for 'Best Law Firm Canteen' at our awards ceremony earlier this year.