Mixed fortunes for corporate trio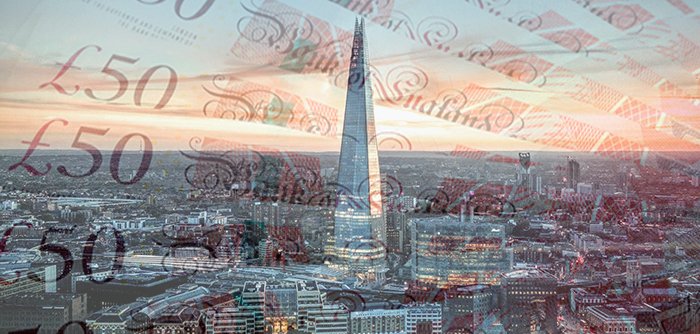 Mishcon de Reya, Gowling WLG and DAC Beachcroft have become the latest UK-headquartered law firms to reveal their 2018 financial results.
Mishcon confirmed its turnover had hit £161.3 million, up 8% on the previous 12 months (£149 million). Despite this uplift, the firm's profit per equity partner (PEP) dropped by 9% — £1.1 million to £1 million.
Kevin Gold, Mishcon's managing partner, said: "To see this level of growth across the firm in such challenging and unpredictable market conditions is very heartening and is testament to the hard work and commitment of everyone at the firm."
Elsewhere, 18-office-outfit DAC Beachcroft revealed its pre-tax profit jumped by 21% to £47 million, while PEP rose by a healthy 23% to £530,000 — the first time it surpassed the £500,000 mark, according to the firm. Total turnover hit £230 million, an increase of £23 million or 11%.
Reflecting on this year's set of financials, DAC Beachcroft's managing partner David Pollitt said:
"The strong revenue growth in the year, the continuing trend of growth in profit and profit per member and the ongoing decline in net debt are the results of a commitment to outstanding client service, our investment in our colleagues and more efficient financial management."
Finally, corporate player Gowling WLG. The firm, which is the product of the 2016 tie-up between UK firm Wragge Lawrence Graham & Co and Canadian giant Gowlings, saw revenue increase to £455.5 million, up £17% from £390.1 million. Gowling did not disclose its average PEP or overall profit figures.
A host of City firms have now confirmed their 2018 financial results including four magic circle players.
Clifford Chance saw PEP rise by 16% to £1.6 million, while revenue hit £1.62 billion. Meanwhile, PEP at A&O and Freshfields stood at £1.64 million and £1.73 million — up 4% and 12% respectively. The partner profit rises at the magic circle duo come on the back of overall revenue uplifts of 4% at A&O to £1.57 billion and 5% at Freshfields to £1.4 billion.
Bucking the trend, Linklaters was the only member of the elite group to report a drop in PEP, down 1.9% to £1.54 million. The Silk Street firm's revenues stood at £1.52 billion, up 6% from £1.44 billion, while pre-tax profits from £664 million to £676 million, an uplift of 1.7%. The remaining magic circler, Slaughter and May, does not disclose its results, but it is understood to be the most profitable of the fivesome.