He applied for vac schemes, but with no success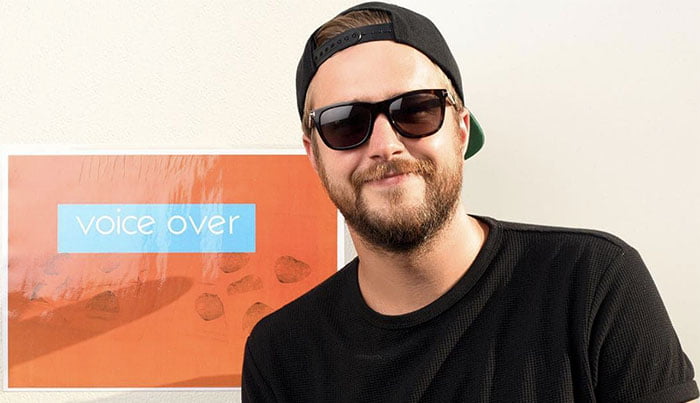 Scottish comedian Iain Stirling, who provides the hilarious commentary for ITV2's Love Island, is a University of Edinburgh law graduate.
On yesterday's instalment of the show, the Islanders took part in a challenge called Hot Stuff, which saw the boys go head to head in strip tease-style rescue mission. Reflecting on the bizarre task he was providing commentary on, Stirling told viewers: "You know I've got a law degree?"
Thirty-year-old Stirling held aspirations of becoming a lawyer before he turned his hand to comedy in the final year of his LLB. However, the Scottish funnyman's links to the law don't stop there. In an interview with The Telegraph last year, Stirling revealed his father worked for a law firm and his mother is a researcher at his former law school.
Having caught the comedy bug, Stirling says his uni grades started to suffer, telling the newspaper:
"I probably wouldn't be doing comedy if it wasn't for the fact that I was doing stand-up and getting a few gigs, while I was also applying for law internships and getting absolutely nothing."
Stirling's pi**-taking commentary has made him a firm favourite among Love Island fans and has helped drive his huge social media following — over 300,000 followers across Twitter and Instagram.
Love Island goes from strength to strength as the government crumbles. Which house is the one full of idiots?

— Iain Stirling (@IainDoesJokes) July 9, 2018
Stirling aside, we have witnessed not one, but two legally-minded contestants enter this year's Love Island villa.
Rosie Williams, 26, from Rhondda in South Wales, left her job at Just Costs Solicitors in Manchester to take part in the show. Williams, who refers to herself as "Legally Brunette" in several of her Instagram posts, completed her Legal Practice Course (LPC) at the University of Law, and qualified as a solicitor earlier this year. She was dumped from the villa last month.
Like Williams, fellow love-seeker Megan Barton-Hanson has experience working in a law firm. She worked as a legal secretary for three years but, "struggling for money", she started stripping on the side. "Then I realised I was earning the same money that I did in a month in two days," Barton-Hanson said.