Davis Polk's unqualified rookies now earn more than some City associates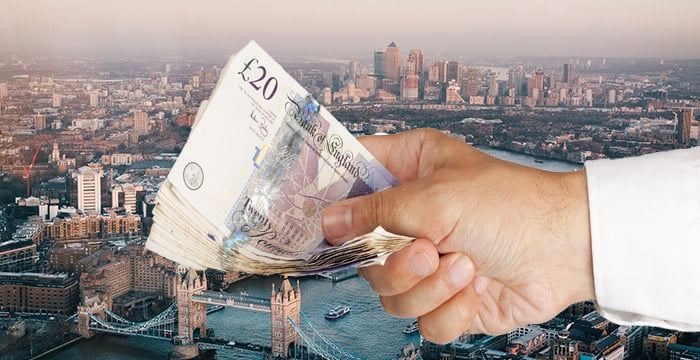 Trainee solicitor pay has reached £60,000 for the first time ever, thanks to a fresh round of rises by US giant Davis Polk.
The New York-headquartered firm has upped year two rookie pay to a market-topping £60,000, an uplift of £5,000 or 9%. Legal Cheek's Firms Most List shows that today's boost puts the outfit's second-year trainees £5,000 ahead of their counterparts at Kirkland & Ellis and Sullivan & Cromwell (£55,000), and £6,000 over and above those learning the ins and outs of lawyer life over at Jones Day.
Today's big money move means a second-year trainee at Davis Polk is now on an earning par with a host of newly-qualified (NQ) lawyers at UK-headquartered firms. Turning again to our Most List, Davis Polk's soon-to-be associates are now pulling in the same levels of cash as NQs at DAC Beachcroft, Irwin Mitchell, Withers, and Womble Bond Dickinson, and earning more than and those at DWF (£59,000), Hill Dickinson (£58,000) and Howard Kennedy (£58,000).
Year one rookie pay is also up. Davis Polk's 20-somethings now earn £55,000, an uplift of £5,000 or 10%. This sees them pull away from their peers at US rivals Kirkland & Ellis and Sullivan & Cromwell (£50,000), and put further distance between themselves and those in year one of their training contracts over at Washington player Akin Gump (£48,000).
However, aspiring City lawyers take note. The firm — which sends its London rookies to its New York office for up to six months during their training — recruits just four trainees annually. Upon qualification, Davis Polks freshly minted lawyers see their salaries double overnight to £120,000.
Davis Polk's trainee uplifts come on the back of another eventful summer for City lawyer pay. Earlier this summer, US outfit Milbank Tweed Hadley & McCloy upped London NQ pay to a market-busting £143,000. Not to be outdone, a host of US firms matched including Akin Gump, Kirkland & Ellis and Latham & Watkins.