Media specialist Nicola Hartley shares her journey and the things she learnt along the way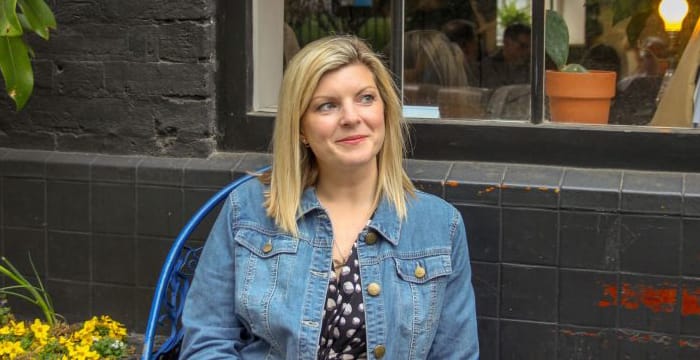 Recalling her decision to hand in her notice and start her own business, Nicola Hartley admits she didn't consider the risk: "I make up my mind and just want to do something. I thought it was fine — I've got savings and worst-case scenario I'll get another job."
Three years later, Hartley is founder and director of her company, Mint & Co, a legal and business consultancy advising the creative industry. Speaking to David Burgess who heads up media law practice Reviewed & Cleared in the latest episode of the Legal Entrepreneurs Podcast, Hartley explains why "flexibility" is key in her business. Mint & Co provides small and medium-sized enterprises (SMEs) that cannot afford an in-house lawyer (or the hefty law firm fees) with flexible solutions, Hartley tells Burgess.
Qualifying as a media lawyer at Richards Butler (since acquired by Reed Smith), Hartley says she uses her experience as a lawyer to analyse the risks facing her clients. In comparison with more "risk-averse" law firms, Hartley' spends less time "dotting the i's and crossing the t's" by adopting a more hands on approach.
Hartley's decision to start anew also stemmed from wanting to spend more time with her daughter — something she finds increasingly common in the legal workplace. "Our industry is taking a while to get up to speed with accommodating working parents," she says. Mint & Co, however, is "reimagining" the workplace and its team of eight consultants can work remotely "wherever and whenever" they want.
Her journey has not been without challenges — the most significant of which was parting ways with her business partner in the early stages of the business. Hartley explains:
"We were so fixated on getting something set up that we didn't really spend enough time working out whether we were compatible as business partners. Even though she was a friend and a great person, we just weren't gelling in terms of our hopes and aspirations."
Hartley has since learnt that when forming a business relationship, "you should sit down and talk properly about your aims for the business and check that you're aligned."
Looking ahead, she's working on her transition from lawyer to CEO. Slowing this process down is the pleasure she takes in being with clients and working with them. She admits there's a 60:40 split between her role as CEO and lawyer respectively, but this is a "cliched, but classic" dilemma — that "you're supposed to be working on the business, not in the business".
Please note that due to technical difficulties experienced during recording, the audio is quieter than usual during the first half of the podcast.
You can download the Legal Entrepreneurs Podcast for free via SoundCloud and iTunes.