London South Bank, Ulster and Limerick follow Manchester University in creating courses to teach students to build access to justice apps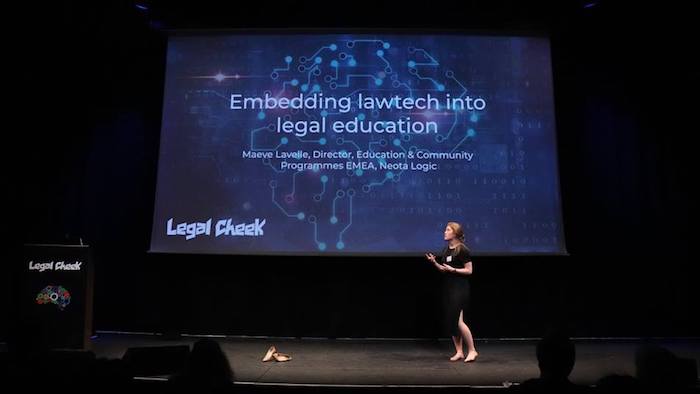 Three more university law schools have launched lawtech modules, as legal education's embrace of new technology gains pace.
The universities of London South Bank, Ulster and Limerick will follow Manchester University in creating courses to teach students to build access to justice apps. All are using an easy-to-use artificial intelligence platform built by tech company Neota Logic, which also runs several lawtech courses in the US, including at Georgetown Law School.
The new modules will see students at these institutions learn how to design apps that solve a specific access to justice problem. The students will act for local organisations and be expected to create apps that work in the real world.
Commenting on the new course, which will be optional, South Bank Law School chief Andy Unger said:
"What seems certain is that when they qualify many of our students will practice law in radically different ways to today. We have to try and prepare them for that. Our response at LSBU has been to bring together law and computing students together in a new law and technology option. Students will work together using Neota Logic's platform to create Access to Justice resources for the local community to be deployed as part of our Legal Advice Clinic services."
Neota Logic's EMEA director of education, Maeve Lavelle, added: "The future of law is the cohort of students currently pursuing their law degrees or going through their professional training. How can we possibly expect the industry to evolve if it continues to be populated by people being taught in the same way as the people about to retire?"
The news comes as universities prepare for a shake-up of legal education, with the new solicitor super-exam set to replace the Legal Practice Course (LPC) from 2020. The super-exam (known formally as the Solicitors Qualifying Exam) doesn't require students to be taught lawtech, but its introduction is seen as a wider opportunity to bring legal education up to date.
To what extent legal technology instruction infiltrates legal education remains to be seen. Of late there have been growing criticisms of the hype around the sector, with one associate recently writing for Legal Cheek about the disconnect between their firms' public pronouncements on AI and the reality of the ground. But with more law firms, including magic circle giant Slaughter and May, launching legal tech incubators, it seems likely that over time the disruptive effects of lawtech will be felt to an ever greater extent.
Find out more about these developments and more at Legal Cheek's expanded Future of Legal Education and Training Conference 2019 at Kings Place London on May 22 next year.