Supreme Court rejects government's appeal bid in Brexit reversal case
European Court of Justice will now look at whether the UK can unilaterally revoke its Article 50 request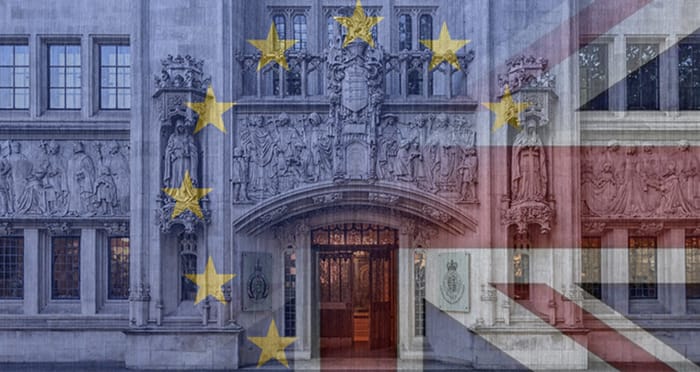 The government has failed in its bid to stop the Court of Justice of the European Union (CJEU) hearing a case on whether the UK can unilaterally revoke its Article 50 request to leave the EU.
The Supreme Court this morning rejected the government's application for permission to appeal in the matter of the Secretary of State for Exiting the European Union v Wightman and others. The case, which was brought by six Scottish MPs, MEPs and MSPs, along with Devereux Chambers' Jolyon Maugham QC, was referred to the CJEU in September by Scotland's Court of Session.
The government's direct appeal to the UK's top court came after Lord Carloway, Scotland's most senior judge and Lord President of the Court of Session, refused permission earlier this month.
In a short statement, the Supreme Court (Lady Hale, Lord Reed and Lord Hodge) said it had considered submissions from the parties "on paper" and refused permission to appeal in this case.
News of the refusal comes just days after Theresa May appointed Stephen Barclay, a former trainee at Wragge & Co legacy firm Lawrence Graham, as Brexit secretary. The Conservative MP for North East Cambridgeshire studied law at the College of Law, now the University of Law, in Chester, before going on to qualify as a solicitor in 1998.
Barclay replaced former Linklaters lawyer Dominic Raab, who stepped down last week, claiming May's deal presented "a very real threat to the integrity of the United Kingdom".
Read the Supreme Court order in full below: