Special drink lids will save lives, Cara Teven tells Legal Cheek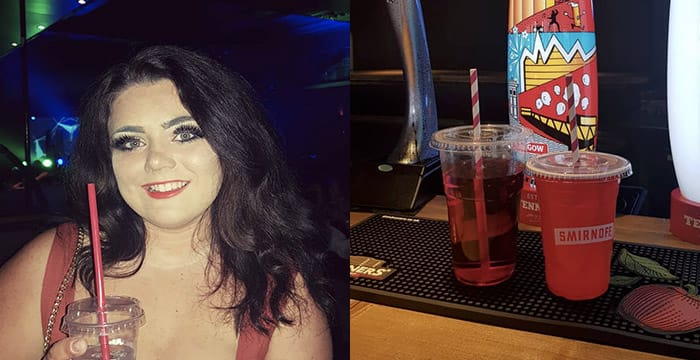 An anti-spiking campaign launched by a law student at the University of Strathclyde has won the support of Police Scotland.
The campaign, Girls Against Spiking, urges all pubs and clubs in Scotland to deter spiking by providing punters with safety lids to clip over their drinks. Launched by fourth year law student Cara Teven, the project follows an unfortunate incident in which Teven's friend was spiked on a night out.
Teven's campaign, which began as a Facebook page in September, has gained momentum and prompted Strathclyde Uni's Students' Union to order thousands of plastic lids (pictured below) in a bid to keep students safe. Such measures are necessary to address this growing problem, according to Teven.
Speaking to Legal Cheek, the law student stressed that "state and common law can currently only go so far to protect us from drink spiking — practical action such as adding lids is the only way to save lives."
Now that the campaign has the backing of Police Scotland, the aspiring solicitor believes that venues across the country will now make a "socially conscious choice" to get behind the initiative. Indeed, with the number of drink-spiking incidents reported to have doubled in the UK over last three years, this is not something to be ignored.
Commenting on Teven's campaign, Gillian MacDonald, assistant chief constable of Police Scotland, said:
"Drinks can be spiked using drugs or alcohol and there is not always a sexual purpose behind it. Lids will help reduce the chance of your drink being spiked. We fully support the campaign to reduce the likelihood for drink spiking for men and women."
Looking ahead, Teven, who hopes to begin the Legal Practice Course (LPC) next September, told us that "in the immediate future, we hope that all of the students' unions in Scotland will adopt the policy and after that, it will be widespread in bars and nightclubs." She continued:
"We're looking into creating eco-friendly alternatives to the standard plastic lids that are in place right now."
Comments on this article are now closed.