Husband and wife team sit on Supreme Court bench
Hale hails 'historic' occasion for Lady Arden and Lord Mance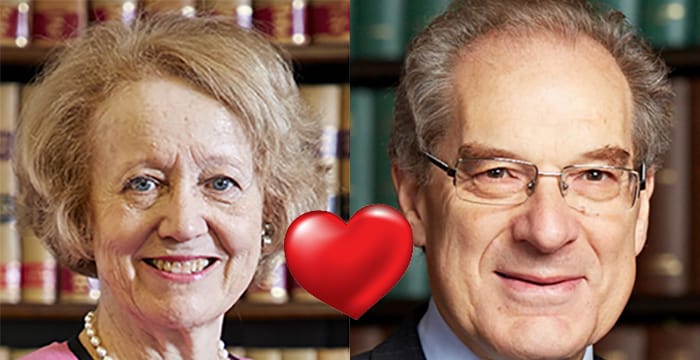 A husband and wife sat together on the Supreme Court bench yesterday in a first for the UK's highest court. Lady Arden and her husband Lord Mance appeared side by side as Mance gave judgment in a miscarriage of justice compensation appeal.
Speaking beforehand, Supreme Court President Lady Hale said:
"This is a historic day for this court. Last year we were delighted to welcome Lady Arden as a justice of the court. Today her husband, Lord Mance, is about to deliver the judgment in the cases of Hallam and Nealon. This is the first time in this court that we have had a husband and wife team sitting on the bench."
Arden (72) and Mance (75) have been married for over 45 years. The couple tied the knot in Liverpool in 1973.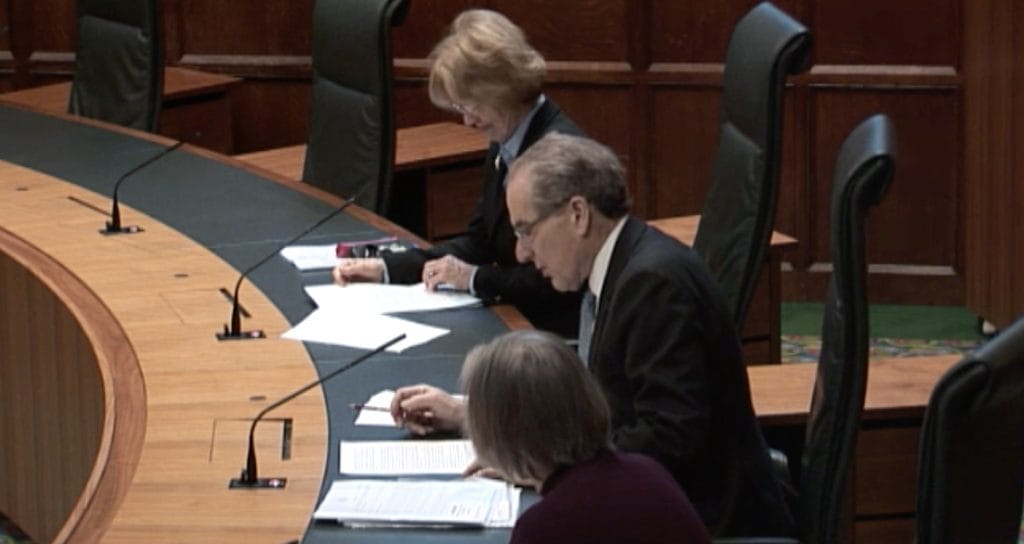 Hale went on to joke that the court's "normal practice is that husbands and wives should not sit on the same case" — prompting chuckles from her fellow justices.
Fellow Supreme Court justice Lady Black is married to Court of Appeal judge Richard McCombe, so in theory that could become an issue if he were promoted in the next couple of years.
The case concerned two men whose criminal convictions were overturned after they had spent many years in prison. Sam Hallam and Victor Nealon were refused miscarriage of justice compensation and tried to argue that the recently toughened rules breached European human rights law. They lost by five votes to two.
Arden and Mance didn't actually decide the Hallam or Nealon or any other cases together, as their time as serving justices did not overlap. Mance was back in the Middlesex Guildhall for one night only to deliver the judgment, having been part of the panel that heard the case just before his retirement last summer — so the happy couple took the opportunity to make history by sitting on the bench together.
Arden's addition meant that the Supreme Court had its first ever female majority on a case in October last year.