Supreme Court president humbled by role model status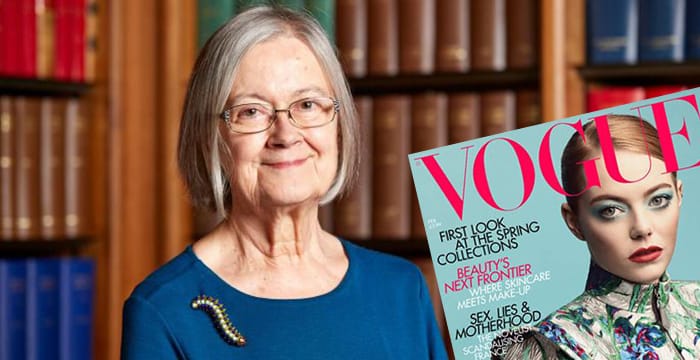 The UK's most senior judge, Lady Hale, has chalked up what is believed to be another first for the legal profession after bagging her own double-page spread in the fashion bible Vogue.
Following in the footsteps of Oprah Winfrey, Madonna and Princess Diana, the Supreme Court president stars in February's edition of the magazine (out now, page 100) to celebrate two legal milestones — a century since women were allowed to practise law, and the Supreme Court's tenth birthday.
Commenting on her glossy feature, Yorkshire-born Hale told the magazine: "A 73-year-old woman like me in Vogue? Hilarious". Describing how she felt "very humble, absolutely staggered" to have become a role model for women both inside and outside the legal profession, Hale continued:
"This is not what I set out in life to be — but it's where I happen to be. I do feel I've got to set a good example, both in terms of doing a good job, but also in terms of encouraging young women to make the most of themselves."
Hale, who was the first female Law Lord and is one of just three women currently serving on the Supreme Court bench (Lady Black and Lady Arden being the other two), was elevated to the role of president in 2017 following the retirement of Lord Neuberger.
Reflecting on the presence of three women on the UK's highest bench, the former Manchester University law lecturer continued:
"One of the reasons that it's very good is that we are each very different from one another, just as the men are different from one another. If it's only you, people tend to think, well that's the woman's perspective, that's how women think, and, of course, we women don't all think alike. But it's also good to have it normalised. To hear 'My Ladies and My Lords'".
Unfortunately, the brooch loving 'Beyoncé of the legal profession' failed to make this month's cover of the magazine. That honour went to American actress Emma Stone.