Royal couple met Lady Hale, Lord Reed and support staff, ahead of top bench's 10th birthday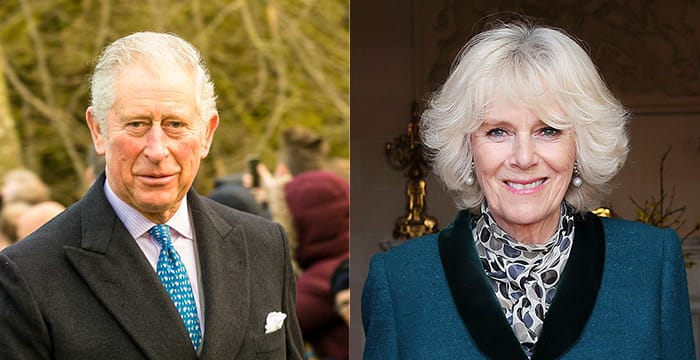 Prince Charles and Camilla, Duchess of Cornwall, popped into the Supreme Court this afternoon, as it gears up to celebrate its tenth birthday.
In a video released by Clarence House, the Royal couple's official London residence, Charles and Camilla can be seen making their way through the Supreme Court's foyer, escorted by president Lady Hale and deputy president Lord Reed. It would appear on this occasion the top court's airport-style security screening was waived.
Their Royal Highnesses arrive at the @UKSupremeCourt, the final court of appeal in the UK for civil cases, and for criminal cases from England, Wales and Northern Ireland – it hears cases of the greatest public or constitutional importance affecting the whole population. pic.twitter.com/MUpIEy9x0N

— Clarence House (@ClarenceHouse) February 5, 2019
As well as meeting some of the justices, the couple chatted to the court's registrars, ushers, clerks and guides.
.@UKSupremeCourt President, Lady Hale, who became the first Woman Justice of the Supreme Court when it opened in 2009, introduces Their Royal Highnesses to Registrars, Ushers, Clerks and Guides who work here. pic.twitter.com/6MzD22Yh8I

— Clarence House (@ClarenceHouse) February 5, 2019
Historically, the Supreme Court replaced the Appellate Committee of the House of Lords as the UK's highest court in October 2009. Housed within the former Middlesex Guildhall, in Parliament Square, Westminster, the court was established to achieve complete separation between the senior judiciary and the government.
During the visit, The Prince of Wales and The Duchess of Cornwall are shown items in @UKSupremeCourt's archives by Lady Hale. pic.twitter.com/59gph55Tle

— Clarence House (@ClarenceHouse) February 5, 2019
It is home to 12 justices who are appointed by the Queen on the advice of the Prime Minister and Lord Chancellor, who in turn receive recommendations from a selection committee.
The Royal visit comes just 24 hours after the Supreme Court revealed it was on the hunt for up to 11 new judicial assistants. The roles, which last around ten months and come with an annual salary of £36,266, involve a range of duties, including summarising applications for permission to appeal, conducting research on points of appeal, and discussing relevant legal issues with justices.
Unfortunately, you must be a UK qualified lawyer to apply. Applications close on 20 March.