Creators of AI robot, 'Kira', also tied-in with new offering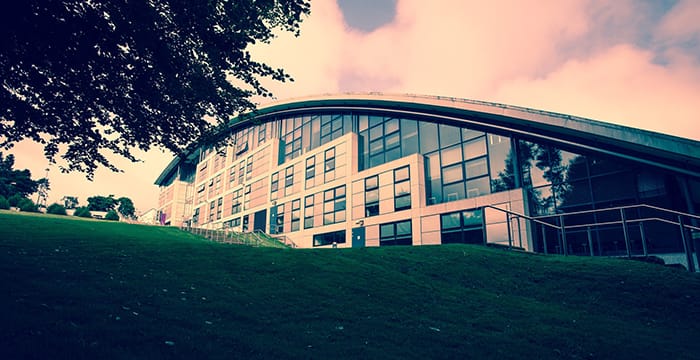 Robert Gordon University (RGU) is the latest to announce a tech module as part of its law school's online postgraduate diploma in legal practice. The module covers the basics on what tech is available in current legal practice, the regulatory framework, as well as data analysis techniques.
David Christie, a senior lecturer at RGU's law school who helped design the course, explains their thinking: "The challenge is working out what law graduates entering the workforce need to know now, and also how they need to think about the changes which will come in the future."
News of RGU's move follows on from a number of other universities launching similar modules.
BPP launched its optional Legal Innovation and Design course in 2018, while other law schools have created tech modules more focussed on delivering tech tools to further access to justice, such as Manchester University and London South Bank.
RGU's law school partnered with international law firm, Addleshaw Goddard, as well as software and tech companies in what the school calls a "demand-led" approach to designing the module. RGU's software partner is Canadian company, Kira Systems, which owns an artificial intelligence (AI) 'bot called 'Kira', described by Legal Cheek as "a paralegal on steroids" because it can rapidly scan contracts and even spot legal pitfalls. The partnership is not surprising in that Kira Systems and Addleshaws are already working together following the firm buying Kira for its own practice. Kira is also used by the likes of Freshfields Bruckhaus Deringer and Clifford Chance.
Aberdeen-based RGU's module will include the less glamorous side of tech with lectures on data protection and cybersecurity. Ross McKenzie, a data protection partner at Addleshaws who delivers courses on these subjects, said:
"Data protection rules around how personal information is handled is as important as the law of contract and property — everything you do in your workplace and home is touched by it and I look forward to equipping students with knowledge in this area."
Val Bremner, who has overall responsibility for the diploma and also lectures at the law school, commented: "At a time when technology is playing an ever-increasing role in the way that the legal profession in Scotland operates, we are delighted to be in a position to collaborate closely with experts to help improve access to the profession, while enhancing the skills of our future legal professionals."