All-female line-up released on International Women's Day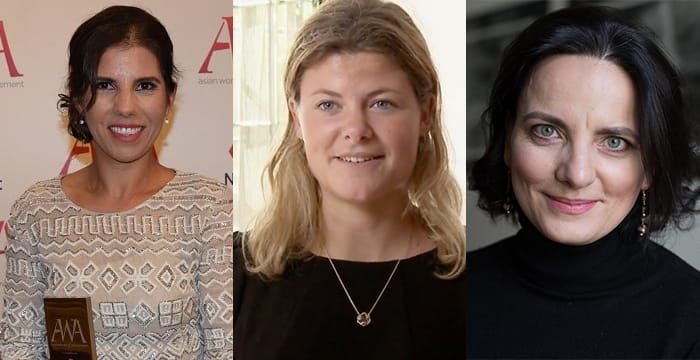 Three inspiring female lawyers turned legal entrepreneurs will deliver short talks charting their career journeys during the biggest law training gathering of the year.
Yasmin Sheikh, the founder of Diverse Matters, a training consultancy firm specialising in diversity and disability, will kick off the morning session on the topic of entrepreneurialism at The Future of Legal Education and Training Conference 2019.
The former Clyde & Co solicitor, who herself is a wheelchair user, works with a host of major organisations to encourage staff to embrace diversity and disability through training workshops and seminars. Sheikh, who is the vice-chair of the Law Society's Lawyers with Disabilities Division, will share her story and explain how law firms can tackle pre-conceptions about disability.
Sheikh will be joined by F-LEX co-founder and CEO Mary Bonsor. The former Winckworth Sherwood property litigator started F-LEX, an online platform connecting law students with law firms and in-house teams for short-term paralegal placements, almost three years ago. Bonsor will deliver a talk featuring her career highlights and give her view on how entrepreneurialism can be embedded to a greater extent in legal education and training.

Appearing alongside the duo at the Conference — which takes place on Wednesday 22 May at Kings Place, London — will be entrepreneurial former Linklaters lawyer Dana Denis-Smith. She founded both the 100 Years Project, which celebrates the achievements of women in law (this year marks the centenary), and the legal flexible working platform Obelisk Support.
Other sessions at this year's Future of Legal Education and Training Conference — which is supported by lead sponsors BPP University Law School and The University of Law, with further silver sponsorship from LexisNexis and Nottingham Law School — will focus on cross-disciplinary skills and the coming together in particular of law and computer science, mental health, wellbeing and resilience, and clinical legal education. These will sit around a centrepiece debate on the practical effects of the new Solicitors Qualifying Exam (SQE) featuring Solicitors Regulation Authority education and training chief Julie Brannan. The full schedule was released earlier this week.
Other confirmed speakers include Linklaters global head of learning Patrick McCann; ULaw director of business development Morette Jackson; BPP innovation chief Adam Curphey; Freshfields knowledge lawyer Lloyd Rees; Junior Lawyer Division committee member and TandonHildebrand solicitor Kayleigh Leonie; LawCare CEO Elizabeth Rimmer; head of Bristol University Law School Professor Ken Oliphant; co-head of Clifford Chance's tech practice Jonathan Kewley; Freshfields chief innovation officer Isabel Parker; and Newcastle University academic Professor Richard Collier. Further speakers will be announced over the coming weeks and months.
First release tickets for the Future of Legal Education and Training Conference can be purchased here.
Highlights from last year's Future of Legal Education and Training Conference