Judges must stand up to the government and the media, says Supreme Court president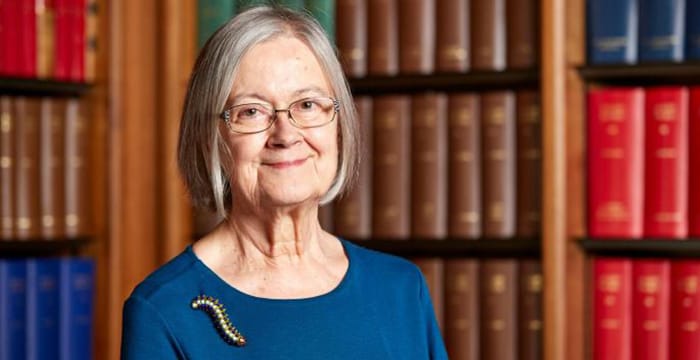 The President of the Supreme Court has called on her fellow judges to display greater courage when making unpopular decisions.
In a recent speech delivered at Worcester Cathedral, Lady Hale outlined several types of courage that judges need to show in order to "stay true" to their judicial oaths. The first type, according to Hale, is "the courage to stand up to the media", who by reporting on a particular case, "may or may not be reflecting general public opinion". While most senior judges do not "engage with social media or the tabloid press" and can "ignore or brush off" personal taunts, the rule of law is far more vulnerable, she said.
Continuing, Hale cited the tabloid's scrutiny of the Miller case, which saw the Supreme Court rule against the government, requiring it to receive parliament's approval before triggering the Brexit process. What the public and media "may not have appreciated", Hale explained, was that the ruling safeguarded the "ascendancy" of parliamentary sovereignty and the rule of law over the powers of the executive.
Next up, Hale argued that judges must have the courage to stand up to the government. She pointed to the recent UNISON case in which the Supreme Court held that fees for employment tribunals were unlawful as they restricted access to the courts. Citing Lord Reed's judgement, Hale stressed the link between access to courts and the rule of law:
"Courts exist in order to ensure that the laws made by parliament, and the common law created by the courts themselves, are applied and enforced. That role includes ensuring that the executive branch of government carries out its functions in accordance with the law. In order for the courts to perform that role, people must in principle have unimpeded access to them."
Judges must also have the courage to confront their own "prejudices, pre-conceptions and pre-dispositions" and to overcome any "conscious or unconscious sympathies for one side rather than the other," according to Hale. They must not take "the line of least resistance rather than the riskier course" where it's easier to do so. In practice, a morally courageous judge should not simply agree with a colleague's leading judgement because it "looks about right", Hale argued, but instead form an "independent view based on careful thought and reading".
Rounding off her speech, she stressed that litigants must also have courage "to fight for what is right", referencing the bravery shown by the dinner ladies in the case of St Helens Borough Council v Derbyshire and Others. A "classic case of 'blaming the victims'", Hale explained, after their employers warned of "dire consequences" if they persisted in their claims for equal pay.