Lawyers among worst for phone etiquette
Irritating habits include eating and drinking or interrupting those speaking, research finds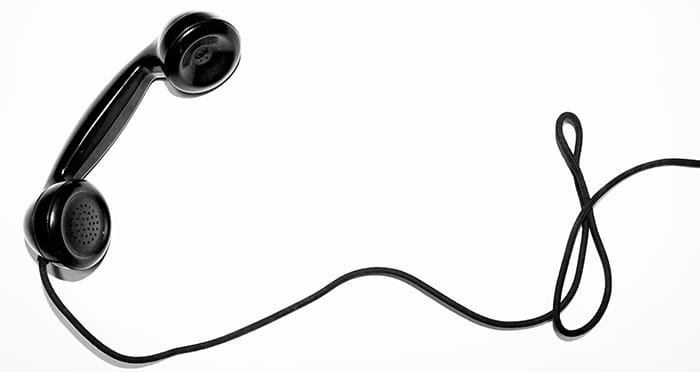 It would seem good communication is a must-have skill for the vast majority of lawyers. Yet, new research reveals they are among some of the worst when it comes to over the phone dealings.
A whopping 82% of lawyers (that's one in four of those surveyed) admitted to demonstrating bad manners while on the blower. Although they're worse than doctors, nurses and dentists (81%), and accounts (77%), lawyers are not as bad as those in marketing and PR (85%) or HR (87%), the industry which topped the survey of over 2,000 UK workers for the worst phone manners in the UK.
The study, carried out by research agency The Leadership Factor, revealed some further interesting findings.
The telephone no no's lawyers admit to being guilty of include putting people on speakerphone, while being distracted with other tasks, and eating or drinking whilst on the phone, with 18% (one in five) 'fessing up to these bad habits. Fourteen percent admitted the tendency to interrupt is their worst mannerism.

The survey also revealed the top five telephone habits that lawyers find most irritating. They are being put on hold (50%), having a conversation with another person in the background (46%), being interrupted while speaking (41%), being put on speakerphone (32%), and loud music playing in the background (32%).
Commenting on the research, Mark Pearcy, head of marketing at 4Com, the telecommunications firm that commissioned the research, said:
"While texts, emails, social media, and all other forms of communication all have their benefits, speaking on the phone is perhaps most effective at passing on your message. As they allow you to hear the speaker's tone of voice, phone calls help to avoid, for example, the risk of innocent phrases sounding passive aggressive, jokes being taken the wrong way, or sarcasm interpreted as serious thoughts."
He added: "Hopefully this research will help people realise their phone habits can be considered rude and make chatting on the phone smooth sailing for people who work in the legal industry."