NewsBiscuit mocks archaic legal profession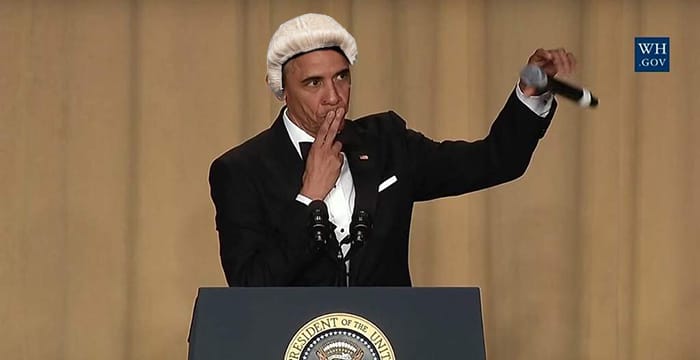 Barristers can now round off their cross-examination of a witness with a mic drop, according to a British satirical website.
Taking a pop at the profession, NewsBiscuit jokingly claims that the barristers' governing body, "the Law Society" (not quite correct but we'll let them off), is rolling out a series of new working methods, "starting with introducing the 'mic drop' to conclude cross-examination". This, according to the report, will replace the "condescendingly smug comment 'No further questions, your honour".
For the uninitiated, the mic drop is the act of intentionally dropping an imaginary microphone at the end of a particularly successful speech or performance.
Continuing, the fake report reveals the Law Society rejected a number of alternative suggestions before settling on the 'mic drop' including, "Boom, with or without an exploding hand motion to accompany it", "Moon walk in front of the witness box and/or jury" and "Bowing gun-shaped fingers before replacing them in imaginary holsters".

"We don't want to humiliate stupid people and then demonstrate our superior brain to them — well all right, we do, but we want to do it in a more 21st century way", a very fake Law Society spokesperson told the website. They continued:
"We went with the mic drop because it was dramatic yet understated and still retains that arrogant douche-bag effect. Plus Obama made it cool as f**k, right? We also introduced dress-down Fridays, like other modern workplaces, but weirdly we found that the barristers and judges just wore the same clothes anyway."
In 2016, Barack Obama hit headlines after he ended a speech at a White House Correspondents' Dinner with the words "Obama out", followed by a mic drop.