Deputy president in pop culture reference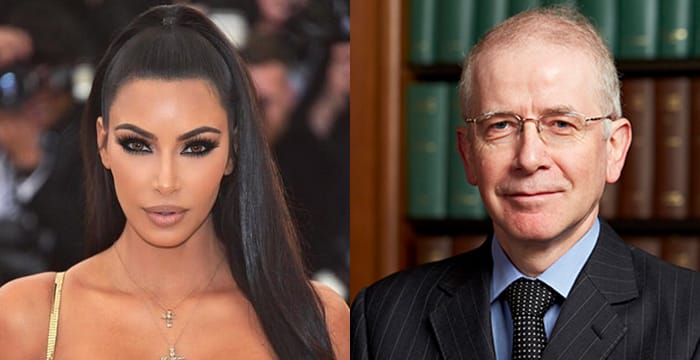 The Supreme Court's deputy president, Lord Reed, dropped a reference to US media personality and businesswoman Kim Kardashian during a recent speech at University College London (UCL).
Reflecting on the Supreme Court's rich but relatively short history, 62-year-old Reed noted the social media-based endeavours of its communications staff. Despite commanding over 250,000 followers across Twitter and Instagram, Reed was quick to put the court's social media clout into perspective.
"We also have a communications team. Through them, we have an active involvement in social media. Although we scarcely register as a social media presence in the context of figures such as Kim Kardashian, we nevertheless have a substantial number of loyal followers."
By way of comparison, Kardashian boasts an astonishing 130 million followers on Instagram and further 60 million on Twitter. Well, at least Reed has given the court's PR team something to aim for.

Reed, who was delivering a speech at the university's annual Bentham Association Lecture, went on to acknowledge the role the communications team plays in helping "maintain relationships with bloggers who cover our work" and keeping journalists "informed of newsworthy decisions."
The Supreme Court, which celebrates its 10th birthday later this year, has developed a growing presence on social media in recent years, particularly on Instagram. It joined the platform in the summer of 2017 and regularly posts images which offer followers an insight into its role within the legal system. Last year, the top court produced a blow-by-blow account of the swearing-in ceremony of Lady Arden and Lord Kitchin using Instagram's story feature (pictured below).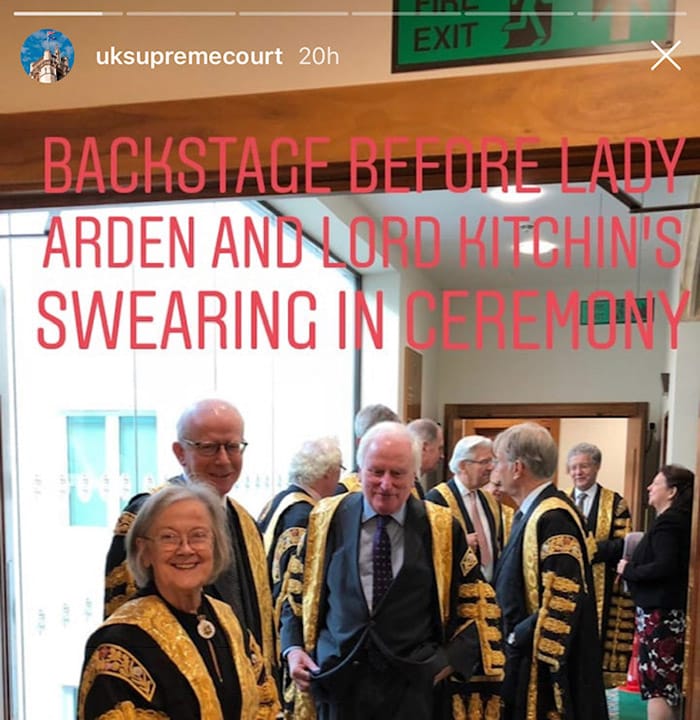 This, however, isn't the first time a member of the UK's top court has dropped a reference to popular culture during a speech. In 2015, Lord Neuberger, then the Supreme Court's president, revealed that his judicial assistant had introduced him to the musical stylings of Jay Z.