But Labour peer's actions 'not compatible with the rule of law', says Lord Chief Justice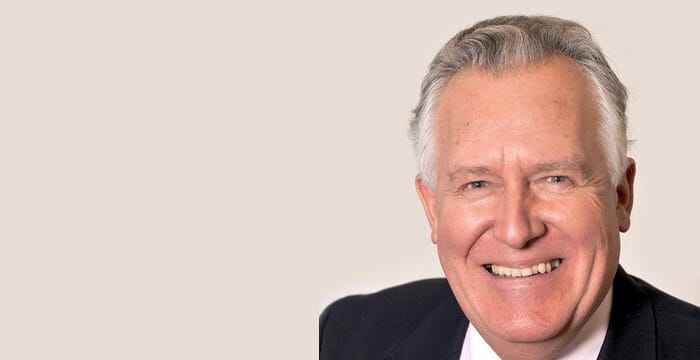 The House of Lords standards commission has dismissed a complaint that Lord Hain failed to declare he was a "remunerated" adviser to Ince Gordon Dadds, the law firm that represented The Telegraph in the Sir Philip Green injunction case, when he named the business tycoon as the man at the centre of harassment allegations.
The Labour peer used parliamentary privilege last October to break the injunction imposed by the Court of Appeal preventing the naming of Green. We exclusively revealed days later that Hain was listed as an adviser on the website of London law firm Gordon Dadds, which had been advising The Telegraph in its efforts to name the Topshop tycoon. The firm is now known as Ince Gordon Dadds following its merger with City outfit Ince & Co earlier this year.
While the firm declined to comment on his post-merger future at the time, Hain's entry on the parliament register of interests has been updated and now lists him as "Global and Governmental Adviser" at Ince Gordon Dadds.
I took the decision to name Sir Philip Green in my personal capacity as an independent member of the House Of Lords. I categorically state that I was completely unaware Gordon Dadds were advising the Telegraph regarding this case. https://t.co/FWEWRfIbga

— Peter Hain (@PeterHain) October 26, 2018

Following our story, Green's lawyers, Schillings, criticised Hain for, among other things, not disclosing his links to the firm.
However, the complaint against Hain has now been dismissed after the Lords standards commissioner, Lucy Scott-Moncrieff, "accepted his assertion" he was unaware of the firm's role in the legal proceedings, albeit that Ince Gordon Dadds' name appeared on the front page of the judgment.
Moncrieff added: "It would be unreasonable to censure him for failing to declare an interest of which he was unaware. The complaint is dismissed."
Responding to the commission's finding, Hain said:
"Sir Philip's complaint always was a malevolent ruse to divert attention from the harassment allegations against him by his employees. I'm grateful to the standards commissioner for finding that the complaint was entirely false."
Green, who denies all the allegations against him, dropped his legal action against The Telegraph earlier this year.
Despite being given the all clear by the commission, Lord Burnett, the Lord Chief Justice of England Wales, believes Hain's actions were "not compatible with the rule of law". Delivering a speech on parliamentary privilege in Livingstone, Zambia, earlier today, the top judge said:
"I do not for a moment doubt the genuine belief of the parliamentarians in question that they were acting in what they thought was the public interest. Yet in effect to nullify the order of a court on the basis of an individual view, however genuinely felt, is not compatible with the rule of law."