Trainee numbers jump from 22 to 30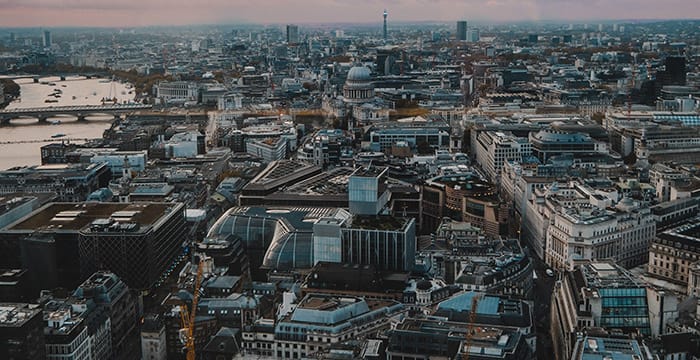 National player Shoosmiths has launched a training contract scheme in London.
This is the first time the 11-office-outfit, which has city centre sites in Manchester, Birmingham and Leeds, is expanding its trainee solicitor programme into the City of London.
The corporate outfit confirmed it has already recruited its first trainee who will join its swish sixth-floor St Paul's base in September 2019 and will likely recruit two trainees to join in September 2020 and another two the following year. The London lot will start lawyer life on a first-year salary of £38,000, rising to £39,000 in year two, Legal Cheek can reveal.
Shoosmiths has also confirmed it will be upping overall trainee places by 36%. The UK-headquartered firm previously recruited 22 rookies each year, but this will increase to an intake of 30 from September 2019. The firm is recruiting around 30 additional spots from this year's application round to fill the extra vacancies for the next three years.

The rise follows news that the number of TCs across the major 70 UK-based corporate law firms has risen by 0.5% — from 2,024 to 2,035 during the 2018/19 graduate recruitment window.
Samantha Hope, Shoosmiths' graduate recruitment manager, said:
"To ensure Shoosmiths is moving in the right direction, every three years we take a fresh look at our firmwide strategy. With this comes a renewed focus on the number of trainees we recruit per year as we plan ahead for the introduction of the Solicitors Qualifying Exam (SQE), and we are pleased to confirm this will include London as part of the ambitious growth strategy for that office."
The firm has also split its annual trainee intake into two. The programme will include a March intake as well as its usual September intake commencing from March 2020. The firm's London office, however, will just have the one intake from September until the firm reviews the growth and success of the office.
Shoosmiths has also posted a perfect 100% retention score for its first-ever spring recruitment round. All nine of its March-qualifying associates-to-be were offered and accepted permanent deals. Seven newly qualified (NQ) lawyers are corporate-bound, while one will join the real estate team and the other will qualify into business advisory.
Commenting on the result, Stephen Porter, head of Shoosmith's corporate division, said: "Significant growth has been earmarked across all corporate specialisms at Shoosmiths, and our recent number of NQ recruits this spring shows that talent retention is a key driver for growth in the firm and will support a major recruitment drive across all areas."