But only just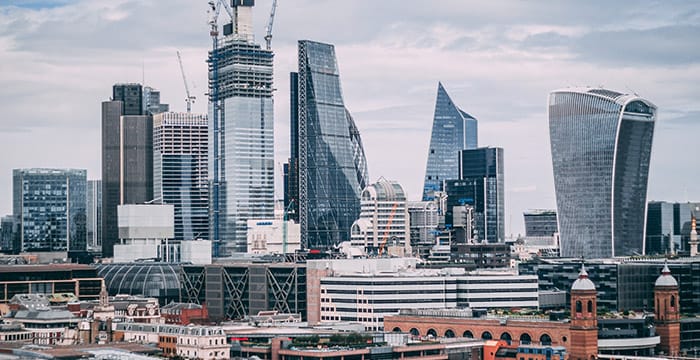 The number of places across the leading corporate firms has risen by 0.5%, Legal Cheek can reveal. This slither of positivity comes as City players release their graduate recruitment targets for 2018-19 window.
The data, compiled as part of Legal Cheek's 2019 Firms Most List, shows training contract places have risen from 2,024 to 2,035 across the major 70 UK-based corporate firms, a marginal uplift of 11 training contracts.
There were some notable risers, and fallers, as detailed in the tables below.
Risers
In the wake of the economic turmoil brought by the collapse of Lehman Brothers over ten years ago, law firms across the UK dramatically slashed their training contract numbers as growth stagnated. Now, as growth gradually returns to the economy, a number of firms have made a graduate recruitment comeback.
Clifford Chance was this year's big riser. Five of its additional 15 spots come in the form of magic circle player's new lawtech trainee solicitor scheme, while the other ten are conventional training contract places. One thing worth noting is that A&O has not provided an exact TC figure (it says between 80 to 90 in London) and so may not take its full 2021 quota.
Sharp increases in law firms' profitability figures may go some way to explain the bump in TC numbers. Addleshaw Goddard's new numbers come off the back of a stellar set of financials. Following the 2017 merger with Scottish practice HBJ Gateley, global revenue at Addleshaws jumped up by nearly a quarter and profits have surged 36%. Dentons' (the largest law firm by lawyer headcount) figure also follows a 2017 summer tie-up with Scottish four-office outfit Maclay Murray & Spens. Slaughter and May doesn't go public with its financials, but this year's trainee recruitment target indicates that it has been a healthy year.
Fallers
While TC numbers increased at three out of five magic circle law firms, they fell at Linklaters. The global behemoth, however, appears to be somewhat of an outlier. It remains the largest training contract provider in the UK with a whopping 100 places up for grabs each year.
Elsewhere, training contract numbers at the vast majority of firms on the Most List remain steady — a stark contrast to last year's decline of 5%. On that occasion, the number of training contract places fell by over 100 from 2,147 to 2,036 across the leading corporate law firms.
Today's result will come as welcome news for wannabe lawyers. It reflects wider UK legal market trends that have seen training contract numbers rise to their highest level since before the 2008 financial crisis.
According to the Law Society's annual statistical report published last June, total training contract numbers across all firms in England and Wales jumped from 5,457 to 5,728 in 2015-16. The 2016-17 figure of 5,719 shows that numbers have remained static. Overall, training contract places are still significantly down from the pre-crash high of 6,303 over a decade ago.