Russell Group uni builds on 2015 tie-up with Reed Smith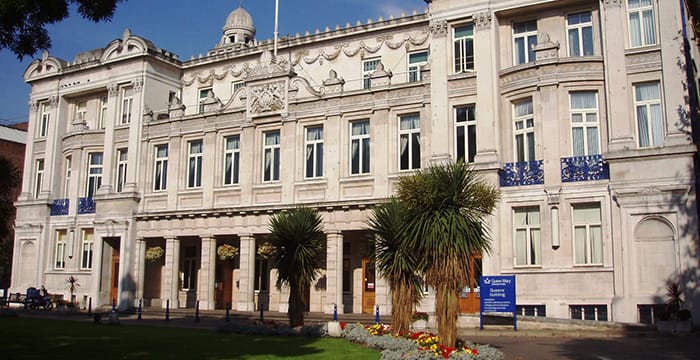 Queen Mary University of London (QMUL) has teamed up with international law firm Bryan Cave Leighton Paisner (BCLP) and human rights outfit Bindmans to offer aspiring lawyers the opportunity to gain a year's worth of CV-boosting paid legal experience midway through their LLBs.
The four-year sandwich degree, Law in Practice LLB, was first launched in 2015 as part of tie-up with the London office of US player Reed Smith. As reported by Legal Cheek at the time, wannabe lawyers who are selected for the programme spend time in both the firm's transactional and litigation departments, as well as its non-law business support teams. Successful candidates are also guaranteed a training contract interview.
Now, in an expansion to the sandwich programme, QMUL confirmed students will have the opportunity to undertake similar year-long placements at BCLP and Bindmans.
The deal with BCLP will give up to three wannabe lawyers the opportunity to spend an academic year gaining practical experience in either the firm's real estate or finance team, while the tie-up with Bindmans sees one student spend the year focusing on human rights. QMUL confirmed that participants will receive the London Living Wage which currently stands at £20,572.50.
Christina Perry, deputy dean for education in QMUL's faculty of humanities and social sciences, said:
"We are delighted to partner with two outstanding law firms in BCLP and Bindmans for Queen Mary's innovative LLB Law in Practice degree. The paid legal placement experiences that they offer to Queen Mary students will be of enormous value to our students. We are very pleased that our students will be able to gain significant experience in fields as varied as human rights, real estate and finance at these two excellent firms."
News of the expansion comes just weeks after Reed Smith announced a tie-up with the University of Exeter to launch an LLB with an innovation-focused placement year. The new degree, which sees up to five students spend a year in the firm's London office, aims to prepare wannabe lawyers for the increasing "growth in legal innovation and technology"