Lawyer Stephen Whittle shares insights into the challenges facing transgender people during House of Commons speech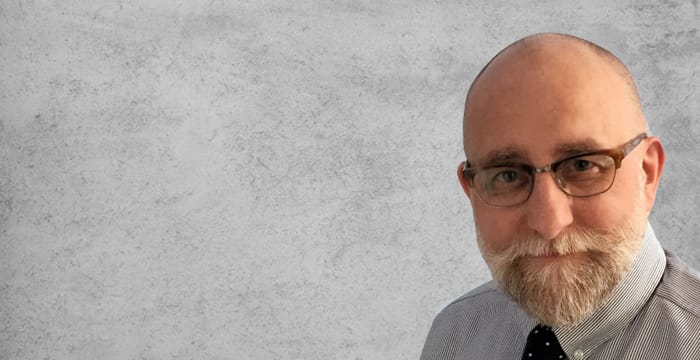 The path to transgender legal rights and social equality in this country hasn't been easy. It's one that has been blighted by prejudice, hate crime and phobia rooted deep within the fabric of our society. One man seeking to weed out injustices as such is Professor Stephen Whittle OBE, an academic, lawyer and transactivist, who has spoken candidly about the challenges he faced when transitioning in the early 70s and what more can be done to inspire change.
Individuals from across the legal profession and beyond gathered at the House of Commons on Wednesday for the launch of the InterLaw Diversity Forum's Purple Reign podcast. The event was hosted by patron Helen Grant MP and Whittle delivered the keynote speech.
The continuing barriers facing the trans community was the essence of Whittle's talk. The long-serving professor of equalities law at Manchester Metropolitan University told the audience about a time he was asked if he had considered taking up a teaching post at another university. His response?
"I would have loved to work at other universities as well as [MMU] but there's a concrete ceiling — not just a glass ceiling — for trans people."
He realised this because he did try. He was shortlisted for two jobs: received an offer for the first which was retracted two weeks later, and for the other, he was told, "we'd love to give you the job but we don't think senior management would like it". It's instances like this which spur the activist and co-founder of pressure group Press for Change, to (quite literally) press for change — "I've had a great career — now I want the next generation of kids who come through to fight", he said.
Whittle, who was assigned female at birth, recounted further experiences. The historical geography graduate retrained as a lawyer in his thirties after two decades working in the building trade because "[he] was sick to death of being sacked". There was a backlash following his appearance on the BBC's four-part docuseries A Change of Sex: George to Julia in 1989 which resulted in a brick being thrown through his window with the note 'we don't want no f*cking pervs here' attached, and "sh*t posted through the door".
When his then partner and now wife (after the Gender Recognition Act 2004 had passed) wanted to start a family, the couple struggled to get access to a fertility clinic. The one that eventually agreed received a letter from the ethics committee which Whittle paraphrased as stating: "you will never be a good enough woman for us to consider you as a potential mother while you live and love someone like that — 'it'". The couple now have four children together.
At the same time he has seen positive change in the years since obtaining his law degree. His efforts to be recognised as his children's legal father culminated in a case before the European Court of Human Rights (ECtHR). They lost but that case led the courts to consider what constitutes 'family life'. While there was criticism to the BBC show in which he appeared there was also praise, with passersby recognising him on the streets and thanking him for raising awareness.
But there's work to be done — "we're still on shaky ground" — he said, pointing to single-sex bathrooms and changing rooms as just two examples.
Change is beckoning within the legal profession, albeit slowly. In 2016 we reported that City outfit Hogan Lovells had launched a first-of-its-kind transgender workplace policy, outlining guidelines for transitioning in the workplace and what resources and guidance the firm can offer. In 2018 Herbert Smith Freehills became the first law firm to cover costs for its lawyers' gender affirmation surgery. Magic circle members Linklaters and Clifford Chance confirmed similar plans earlier this year.
There is generally a lack of statistical data surrounding transgender people in the UK but in 2017, the Solicitors Regulation Authority (SRA) found that 2% of solicitors and 1% of partners confirmed their gender identity was different to that assigned to them at birth. The diversity questionnaire surveyed nearly 180,000 people working in almost 9,000 firms on a total of 12 categories including age, gender and ethnicity. Transgender received the lowest response rate.
The Purple Reign podcast captures the stories of inspirational LGBT+ role models from the fields of law, business and government.
Comments on this article are now closed.