£43,725 versus £53,403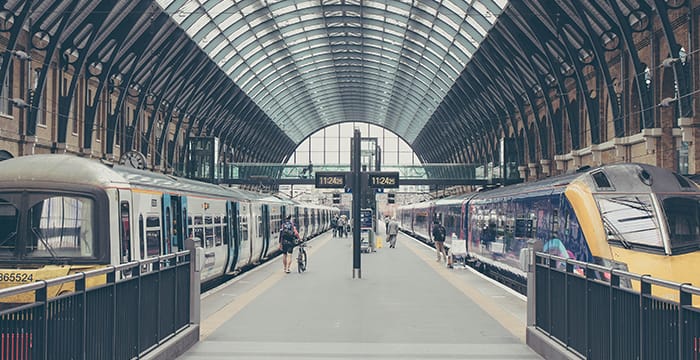 New stats have shown solicitors earn, on average, 18% less than a train or tram driver.
Those plying their trade in the practice of law earn an average salary of £43,725 each year — that's almost £10,000 less than drivers' £53,403 annual median wage. The average Brit earns £29,558 each year, according to the survey of 270 job types.
'Legal professionals' ranked fifth in the salary stakes, however. Members of the legal profession earn, on average, £69,992 each year — that's over £40,000 more than the national average. The survey does not specify what constitutes a 'legal professional'.
Chief executives command the highest average income at £97,083, while doctors come second with an average yearly salary of £75,855. Directors in marketing and sales are the third highest paid in the country, according to the research, with a median salary of £75,126, while their counterparts in IT and telecoms earn £72,109.
Just below legal professionals in the pay power list are financial managers (£67,593), directors in advertising and PR (£65,074), senior police officers (£59,634) and 'functional managers' (£57,098). Rounding off the top ten are train and tram drivers. Solicitors rank 31st.
Further findings show the professional sector, such as lawyers and doctors, come out on top as 93% of roles analysed are paid over the average working Brit's wage.
Lower down the table are 'legal associate professionals' who take home a below average salary of £29,308. Legal Cheek understands this to include those working in the legal sector who have not completed professional or vocational qualifications such as paralegals or legal secretaries.
Bar staff earn the least, according to the data, with an average salary of £15,072 each year. Following closely behind are waiters and waitresses (£15,454), hairdressers (£15,610) and launderers/dry cleaners (£15,614).
Despite solicitor earning potential coming in at an average of £43,725, Legal Cheek's Firms Most List shows that newly qualified (NQ) lawyers in the City can receive sums well in excess of this. At a glance, fresh-faced associates at Kirkland & Ellis, Akin Gump and Debevoise & Plimpton can earn northwards of £140,000 a year, while their magic circle counterparts can receive recently improved pay packages around the £100,000 mark.