Ali Obeid has interned at a number of top outfits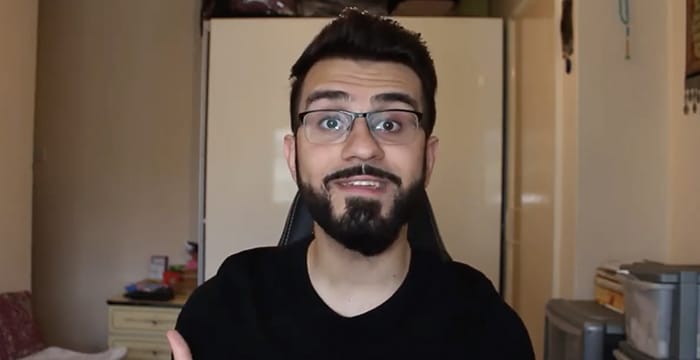 We've seen a slew of law students dabble in vlogging (or 'vlawging' as we like to refer to it at Legal Cheek), and now one future City trainee solicitor has taken to YouTube to reveal how to ace those all-important vac scheme applications.
Ali Obeid is the face behind The FleekTalks, a channel on the video sharing website which, among other things, sheds light on his experiences in law. Speaking to Legal Cheek, Obeid, who has a training contract offer from White & Case, says he started the channel "to help students achieve their academic goals, irrespective of their backgrounds". Obeid himself attended a state school in a deprived area.
One clip that caught our eye was a recent upload (embedded below), 'How to get an internship over the summer (the easy way)'. Reflecting on personal experience — at White & Case and Freshfields where his LinkedIn shows he completed vacation schemes — Obeid shares four tips to summer vac scheme success in a very down to earth way.
There's a wealth of information out there, he begins, which often makes it tricky to narrow down your research to the specifics required in application forms. Building a network of people within your target industry can therefore "iron out any misunderstandings", says Obeid, who has just completed his second year studying politics at LSE. His university have a match-making service, for example, which partners students with professionals. He connected with an experienced lawyer this way who could share insights "you simply couldn't Google."
Other top tips include building work experience (whether that's law-related or not). This is where transferable skills come into play, and Obeid said he would write about his past experience at high-street retailer Next in his vac scheme applications.
Alongside the YouTube pursuit Obeid has an Instagram "news page" on which he shares stories touching on controversial themes ranging from racism to feminism. It's probably why his next tip is to "create content". He explains:
"I remember in some interviews at the biggest law firms the interviewers who are senior associates and partners would spend more time speaking about my news page and my YouTube stuff rather than my grades or work experience — it really makes you different and it really showed my creative side."
In another offering the 20-year-old vlawgger reveals how he juggled studying for exams while completing a White & Case vac scheme. Describing it as the "hardest year of [his] life" to his 1,300 subscribers, Obeid shared the specifics of his daily routine. He would return home from the day's work at 8pm and then study until midnight. He would then rise at 6am the following morning to return to the firm.
Comments on this article are now closed.