Scraping barrels again?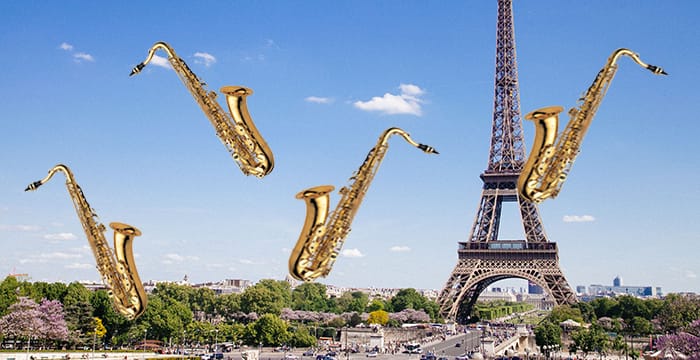 The Daily Mail (DM) has found itself the subject of ridicule online after it attempted to undermine Scottish judges who yesterday ruled that Boris Johnson's prorogation of parliament was unlawful.
In a double-page spread, the Brexit-backing newspaper this morning took aim at Lord Carloway, Scotland's most senior judge, along with his colleagues Lord Brodie and Lord Drummond Young.
It describes Lord Carloway, Lord President of the Court of Session, as a "jazz lover" who is the lead singer and bassist in a band called the "Reclaimers". The article also quotes a speech he made in 2017 where he reportedly said that Brexit was "likely to be a very onerous task".
Daily Mail has found some proper dirt on the Scottish judges who ruled prorogation to be unlawful. It turns out one has a "passion for France." Another is a "jazz lover" who predicted Brexit would be "an onerous task." Scandalous stuff pic.twitter.com/LnKfbgJKRo

— Jack Blanchard (@Jack_Blanchard_) September 12, 2019
Elsewhere, Lord Brodie apparently has a "passion for France" and "promotes strong relations between Scotland and France as head of the Franco-Scottish Society", while Lord Drummond Young "wanted to give judges of the EU Court of Justice a say over whether Article 50, Britain's formal declaration of Brexit, could be revoked."
What appeared to a feeble attempt by the newspaper to undermine the judge's ruling generated much mockery online.
"The Mail can't even do demagoguery properly," anonymous blogging heavyweight The Secret Barrister wrote on Twitter. "If you're going to try to undermine the rule of law — again — at least put some effort into it." Another Twitter user, Chops8592, chipped in: "A jazz lover with a passion for France would sweep up on Tinder."
The ridicule continued:
I'm struggling to work out what "jazz lover" is an euphemism for.

— City Wag Flies (@CityWagFlies) September 12, 2019
I've heard at least one of them is oepnly Scottish.

— manctofu (@manctofu) September 12, 2019
The Mail is scraping barrels again, I see.

— Jan Bird (@Janspics26) September 12, 2019
This, however, isn't the first time judges have been splashed across the pages of the DM.
It sparked outrage among lawyers in 2016 when it described three prominent members of the judiciary (Lord Thomas, Sir Terence Etherton, and Lord Justice Sales) as "enemies of the people" following the High Court's decision in the Article 50/Miller case. The newspaper's former editor, Paul Dacre, went on to defend the headline, telling journalists at a conference last year that "the point needed to be made".
It also described Sir Terence (Britain's first openly gay senior judge and former member of the British Olympic fencing team) as an "openly gay ex-Olympic fencer". Taking it in his stride, Sir Terence later revealed he had a tweet produced by J.K. Rowling which criticised the article transposed on to a mug. His husband bought it for him as a gift.