Be sure to follow Legal Cheek on the latest platform to take the social media world by storm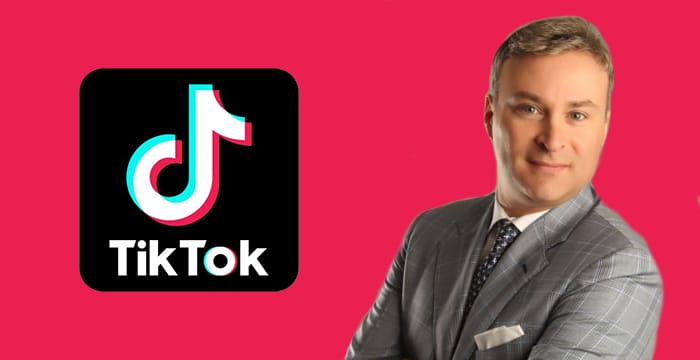 Move over law vlogging YouTubers and study-snapping Insta-influencers — US lawyer and TikTok superstar Anthony Barbuto is the latest legally-minded online sensation.
According to his website, Florida-based Barbuto holds a reputation for being a "skilled and tenacious lawyer", with particular expertise handling complex litigation and class action disputes.
But to his 1.9 million followers on TikTok, the wildly popular video-sharing app with around 500 million regular users, Barbuto is better known for filming 15-second clips of himself lip-syncing and dancing to music in his office.
Under the handle '@thelawyer', Barbuto illustrates the trials and tribulations of legal practice through loosely-related song lyrics, legal props, the odd TikTok creator collaboration and, frankly, rather impressive acting (as seen below).
Often seen suited and booted in corporate garb, the desk-jockey turned TikTok disk-jockey has built quite the following. Since joining the platform last year, Barbuto's video clips have been liked over 27.9 million times. His account has been awarded the blue tick, too, with Barbuto being elevated to TikTok's 'Popular Creator' status.
Speaking to Legal Cheek, Barbuto attributes his popularity partly to his "age and profession", which sets him apart from TikTok's community of typically younger content creators.
Barbuto, a founding partner of US law firm Barbuto & Johansson, uses TikTok in a bid to "inspire young people and change the perception of the legal practice which is often viewed as a cold and rarefied profession of calculating and emotionless lawyers".
The all-singing, all-dancing lawyer also reveals to receive "countless messages from fans on a daily basis sharing their legal career goals and/or expressing how I have helped them through my videos in one way or another".
As TikTok continues to build momentum in the social media sphere, the lawyer believes "we will see more and more lawyers and professionals take advantage of the many benefits Tik Tok has to offer". Until then, he encourages all legal practitioners to sign-up and use their time more wisely:
"If lawyers are concerned that Tik Tok will take up too much time, they should rest assured knowing that maintaining a channel on Tik Tok takes a fraction of the time that many lawyers spend on the golf course."
You can now find Legal Cheek on TikTok, at @legalcheek. Watch our first few clips and don't forget to give us a cheeky follow.