Most viewed case of all time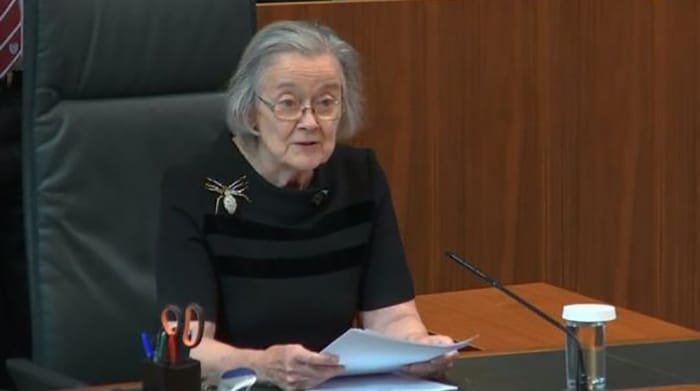 The historic case concerning the prorogation of parliament was the Supreme Court's most viewed ever, Legal Cheek can reveal.
The UK's top court confirmed its official live stream attracted in excess of 29 million views over the course of the hearing which culminated in president Lady Hale (sporting her now-famous glittery spider brooch) delivering the unanimous ruling that the PM's suspension of parliament was "unlawful".
The three-day hearing pulled in varying figures each day. Twelve million tuned in on day one (the most viewings of any day) to witness the action (including #Bundlegate), while seven million watched the footage on day two.
On day three, five million streamed the case. The same number viewed the judgment the following day. Though, the Supreme Court concedes, this figure would've been higher, but due to unprecedented demand it was unable to capture all the requests. These figures do not include viewings via TV broadcasters Sky and the BBC.
Here we go… hold on tight folks! #SupremeCourtuk pic.twitter.com/Dstn0vfiMs

— Legal Cheek (@legalcheek) September 24, 2019
Prime Minister Boris Johnson attempted to suspend parliament for five weeks in the run-up to Brexit. This decision was found to be "unlawful, void and of no effect", and parliament resumed the day after the landmark ruling. The UK is set to leave the EU on 31 October.
These figures trump the Supreme Court's previous record. On whether the government had the authority to trigger Article 50 to leave the EU, a case also brought by Gina Miller, the live feed received roughly 520,000 views.
Here are five highlights from the Supreme Court's week in the spotlight.