No, it doesn't qualify you to work in the States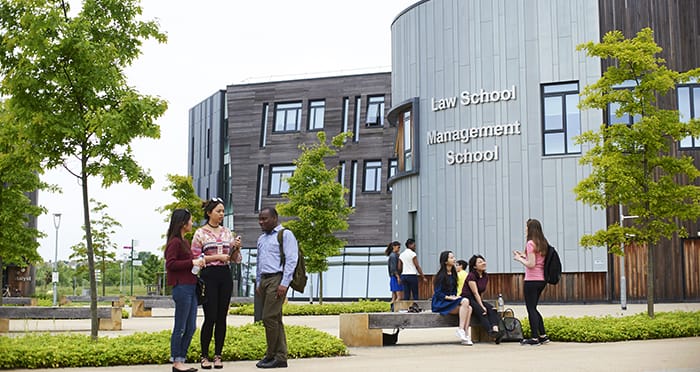 The University of York is launching a new three-year law master's modelled after the US Juris Doctor (JD) degree.
York's law school will offer the LLM Law (Juris Doctor) degree from September 2020. University bigwigs say that the curriculum will be "much closer to what it is really like to work as a lawyer" than competing courses.
Almost all American lawyers have a JD degree, which is a three-year postgrad course focusing on the reality of legal practice.
The York version of a JD is also heavily focused on preparing students for working in law firms. The law school says that it will be all about problem based learning, a fancy name for group work.
Professor Scott Slorach, director of learning and teaching, said that "we are the only law school in the UK which has built our LLM Law (Juris Doctor) around PBL and immersing students in their final year in a simulation of the work of a commercial legal practice. This means that client problems are in front and centre of the student's learning".
Wanna-be JDs will need a 2.1 undergraduate degree and to pass a formal interview. It will be a qualifying law degree for the purposes of qualifying as a barrister or solicitor. In other words, students with a non-law undergraduate degree could use the JD as a sort of combined law conversion course and law masters.
It will not, despite the US-style branding, qualify students to practise law in the US. York already offers an accelerated two-year LLB to students who have an undergrad degree under their belt.
Professor Caroline Hunter, head of York Law School, said "this will be the first LLM Law (Juris Doctor) in the UK". That's if you don't count the Juris Doctor degree offered by Queen's University Belfast, although that is described as a "professional doctorate" rather than a masters.
York Law School has about 220 undergraduate students. It was placed at number 18 in the UK in a recent Sunday Times law school ranking.