£13,870 in London and £12,620 elsewhere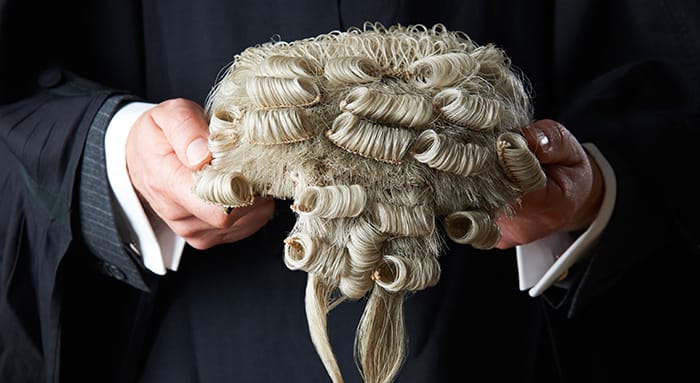 BPP University Law School (BPP) has confirmed the fees for its new bar course.
Legal Cheek exclusively revealed in September that the legal education heavyweight was set to launch the Barrister Training Course (BTC) — a shorter (eight months, as opposed to 12), more flexible version of its current Bar Professional Training Course (BPTC).
But the cost of the new course has, until now, remained unknown.
BPP today confirmed costings for the new BTC will be £13,870 in London and £12,620 elsewhere, inclusive of Bar Standards Board (BSB) fees. This means its London offering is £5,200 cheaper (or 27%) than the current £19,070 price tag on its BPTC.
To aid accessibility and flexibility — two of the four core principles at the heart of the BSB's reforms — the law school says aspiring barristers will have the option of committing to one part at a time, with fees for part one set at £5,075 in London (£4,575 in the regions) and those for part two at £10,795 in London (£10,295 in the regions). It's worth noting that this split payment option costs slightly more.
The course, which has been approved by the BSB, is divided into two distinct, four-month teaching blocks, with students able to pause their studies upon completion of stage one. BPP will offer the BTC in London, Birmingham, Bristol, Leeds and Manchester. Part-time study will also be available in London. The two course will be available from September 2020.
Tricia Chatterton, commercial director at BPP, said: "Following a rigorous scrutiny process by the regulator we are delighted that we have received authorisation to deliver our BTC without any conditions attached, enabling us to start taking applications from today."
She continued: "The changes to the regulation of training for the bar have enabled us to really innovate and to find new ways of delivering our programmes, generating efficiencies which we have been able to pass onto students. We are passionate about giving the talented students that walk through our doors the knowledge and skills to succeed, especially in what is one of the most fiercely competitive professions in which to secure a career."
BPP's market rival, The University of Law (ULaw), confirmed last month it will offer a new bar course that will be up to 31% cheaper than its existing offering. The new Bar Practice Course, or BPC, will cost £13,000 in London and £11,750 outside of London — inclusive of course fee and textbooks.
The shake-up comes after the BSB approved a series of new training rules aimed at making the route to qualification as a barrister more flexible and affordable.
The Inns of Court College of Advocacy (ICCA) revealed earlier this year it will deliver a new training course for barristers priced at £13,000 in total.