Advice on issues including housing, employment and social welfare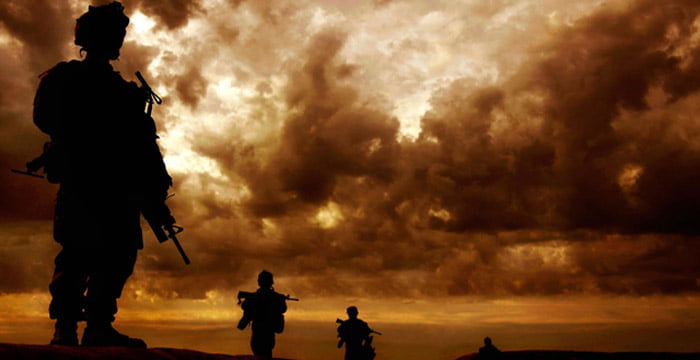 The University of Bristol's student-led law clinic will provide free legal support to veterans as part of its commitment to those in the military.
Armed forces personnel, veterans and their families can all receive assistance on a range of legal issues, including employment rights, welfare and social security benefits, as well as property, landlord and tenant disputes.
The clinic's newly established service, separate from its general legal offerings, recognises the challenges veterans face in adjusting to life after they finish their service. As explained by clinic director John Peaker:
"The problems of ex-servicemen and women adapting to civilian life are well-recorded and often result in homelessness, unemployment and the consequential health and legal problems. Our students recognise the contribution and sacrifices made by the armed forces personnel and are keen to give something back."
The news, which comes on Armistice Day, follows the University of Bristol's signing of the Armed Forces Covenant, which sets out to remove barriers obstructing members of the armed forces community from accessing public services.
Bristol's commitment to being an "armed forces friendly organisation" follows the Department of Education's call to universities to better support veterans and children of service people who have lost their lives during duty.
On this, Bristol's vice-chancellor Hugh Brady said:
"As part of our commitment to be a civic university, we have a responsibility to support everyone living in Bristol and our neighbouring communities. Through signing this covenant and pledging our ongoing support, we hope to help veterans readjust to civilian life after they've provided such an important service to our country."
This isn't the firm time that the University of Bristol Law Clinic, currently made up of 220 students, has offered legal support vulnerable members of the community. As reported by Legal Cheek earlier this year, the Russell Group university spearheaded a free student-led inquest service, which offers bereaved families free legal advice and even representation in coroner's courts.
This initiative follows similar recent efforts by King's College London, the University of Manchester, Bolton University and Salford University to plug the gap left by government cuts legal aid funding through student-staffed advice centres.