JLD urges super-regulator to think carefully before giving new exam final sign-off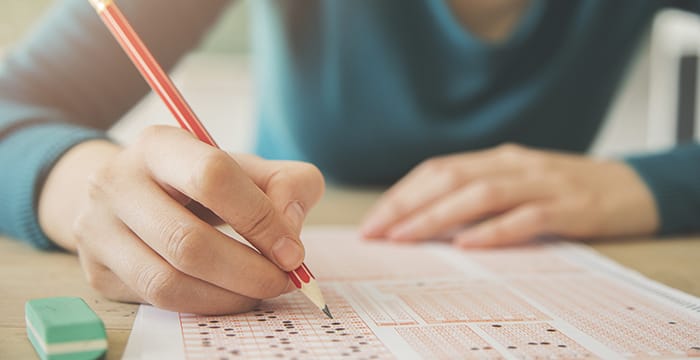 Junior lawyers have called on the super-regulator to think carefully before giving final sign-off to the Solicitors Qualifying Examination (SQE) — warning the proposals could wreck the reputation of the solicitor qualification.
In a letter to Dr Helen Phillips, chair of the Legal Services Board (LSB), the Junior Lawyers Division (JLD) said it is concerned with the structure of the super-exam and the impact it may have on the future of the profession.
The group, which represents approximately 70,000 law students, trainees and solicitors with up to five years' post-qualification experience (PQE), stressed it remains firmly of the view that the SQE, in its current form, "poses significant risks to the standing and credibility (both domestically and internationally) of the solicitor qualification".
The SQE will be split into two parts: SQE1 focusing on black letter law and taking the form of a computer-based, multiple-choice assessment, while SQE2 will test prospective solicitors' practical legal skills such as advocacy and interviewing. It will replace both the Legal Practice Course (LPC) and Graduate Diploma in Law (GDL) when it comes into force in September 2021.
Ahead of the exam going before the LSB for final approval next year, the JLD said it would like to see the SRA undertake a further, meaningful consultation with stakeholders and groups affected by the proposed changes, including the Ethnic Minority Lawyers Division and the Lawyers with Disabilities Division.
This, however, isn't the first time the JLD has expressed concerns over the proposed changes to qualification.
Earlier this year, it warned that wannabe solicitors risk being exploited if they're not paid a minimum salary during the work experience element of the SQE.
With this in mind, it called on the SRA to reinstate a mandatory minimum salary for trainee solicitors and consider how to build in a mandatory minimum salary for future solicitors undertaking work experience as part of the SQE.
Responding to the letter, the SRA's director of education and training, Julie Brannan, said that law firm employees are now all protected by national wage requirements and that it would "not be appropriate" for the regulator to impose further salary requirements covering "wider categories of employment".
As things stand, the Law Society recommends (i.e. firms can choose to ignore it) trainees be paid £22,121 in London and £19,619 elsewhere.