With Love Island returning to our screens tonight, Legal Cheek looks back to the previous legally-minded contestants to see where they are now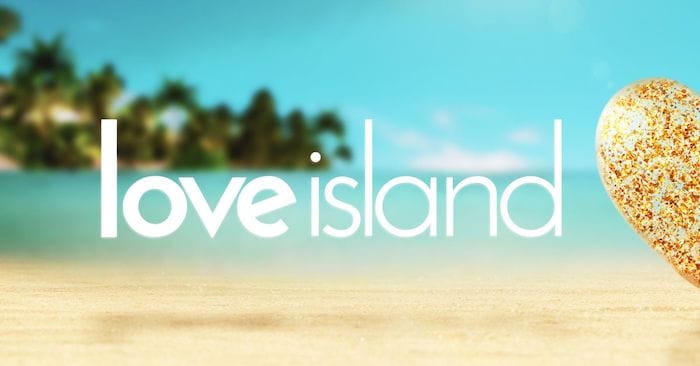 Love Island returns to TV screens tonight so we thought why not look back at the previous legally-minded contestants to see where they are now. There have been a total of six on the show, yet only one of them has made a return to the law. Read on to find out more.
Rosie Williams — Season 4
Rosie Williams was the first legally minded Love Island contestant, who is likely to be more well-known for her tumultuous relationship with fellow contestant, Adam Collard, then her credentials as a lawyer, even though she's the only islander to have actually qualified as a solicitor! Williams was just three months qualified at Manchester law firm Just Costs Solicitors, before joining the show.
She hasn't returned to her legal career (she told us in 2018 she hasn't ruled it out!) but has since used her experience being unable to find flattering work clothes to establish her own workwear brand. Her debut collection for 'White Collar' launched in August 2020, but it's currently "under construction", according to the brand's Instagram page. As well as being a business owner, Williams is a social media influencer and has her own YouTube channel, where she posts videos about her life.
Greg O'Shea — Season 5 winner
Limerick University law grad Greg O'Shea quickly became a fan favourite and is the only legal islander to have won the show (with partner at the time, Amber Gill). Since leaving the island, O'Shea has had a varied career; the rugby sevens player has competed in the 2020 Tokyo Olympics and the World Rugby Sevens Series, before retiring from the sport in September 2021, which he documented on his YouTube channel. He is also a fitness influencer, recently launching a fitness app called 'Bettr with Greg' in January 2022. However, he seems to focus most of his time on his presenting career, and currently hosts an evening television show on Virgin Media called The Six O'Clock. He did make a small comeback to the legal arena by completing his Irish law exams in November 2020, during the pandemic.
Tyler Cruickshank — Season 6 finalist
St Mary's University law grad Tyler Cruickshank seems to be the most committed to continuing his career in law as he's currently the only legally-minded Love Islander to make a comeback. He announced his partnership with BARBRI in August 2022 to complete the SQE on a part-time basis. He's due to sit his first set of exams this month, but he's made no official comment about taking them yet. Although a finalist on Love Island, you probably best know him as our special guest at the Legal Cheek Awards 2022!
Sharon Gaffka — Season 6
Sharon Gaffka was still studying for her law degree at Birkbeck University when she entered the villa. Gaffka was studying alongside working as an operations lead for the Department of Transport. Since being on the show, she's launched her own podcast 'Girls Know Nothing', which includes "conversations, interesting topics, and discussions which delve deep with TV stars, podcasters, and leaders in industry", according to its Spotify page.
Last year Gaffka returned to her pageant roots and made it to the final of the Miss Universe Great Britain competition, having previously won the Miss International UK title in 2018. She's an activist and social media influencer, and probably most well-known for leading a campaign to boost awareness of the dangers of drink spiking, after she herself was spiked, which received support from Wantage MP David Jonston.
Lavena Back — Season 6
Despite studying law at Leeds Beckett University, Lavena Back decided to go down the business path instead, working as a business developer before joining the cast of Love Island, series six. It appears Back has since found love, as she tied the knot in April 2022 and had a baby girl that same year. In 2022 she also co-founded 'The peace of mind journal' business, which sell, as you might have guessed, journals.
Matthew MacNabb — Season 6
Matthew MacNabb received a degree in law from Ulster University with a 3.4 grade point average (2.1 UK equivalent), before, like Back, focusing on business. Like many before him, he never actually entered the legal market and after Love Island he has continued to move away from his legal past. He launched his own podcast, 'Chat with Matt', and also competed in Dancing with the Stars Ireland in January 2022, making it to the semi-finals. MacNabb still works at his own consulting firm, MCN Marketing Consultancy, and his Linkedin mentions that he is "working on an app to help people mentally & physically.
Love Island returns for a second winter series tonight (Monday 16 January) on ITV2 at 9pm.