Dan Neidle calls for former chancellor to apologise after he reportedly paid around £5 million to HMRC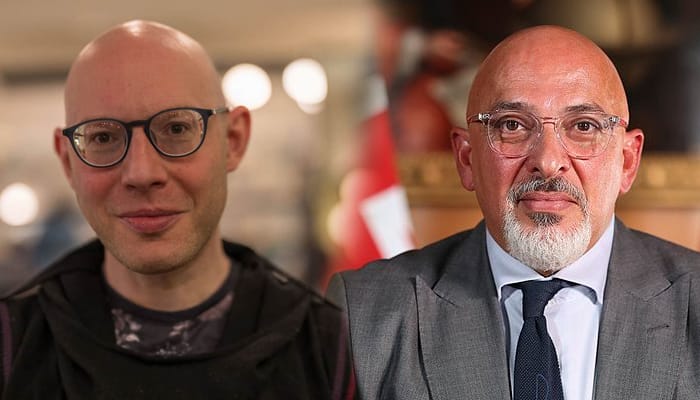 A sleuthing former Clifford Chance lawyer has left Nadhim Zahawi fighting for his political life over revelations about his tax affairs.
Dan Neidle, ex-head of tax at the Magic Circle law firm, began investigating the tax affairs of Conservative party chairman Zahawi in July last year. At the time Zahawi, an Iraqi-born child refugee and former multi-millionaire businessman who co-founded market research firm YouGov in 2000, was serving as chancellor of the exchequer.
Neidle, who retired from the law firm's partnership last year, recalls digging through company accounts and filings, going back as far as 22 years, to uncover a series of what he claimed to be "suspicious" arrangements, he writes in yesterday's The Sunday Times.
He raised questions over why shares from YouGov were held in Balshore Investments, a Gibraltar-registered family trust. "For me, there was a potential explanation," explains Neidle. "Zahawi didn't want to be taxed on profits on the YouGov shares, so he put them in the company owned by his parents' trust. But he still regarded them as his assets, and so cash came back to him through gifts and loans. There are half-a-dozen tax rules designed to stop this sort of thing. And, if my theory were correct, one of them would apply to tax on the dividends and capital gains. I reckoned about £3.7 million in tax should have been paid — but hadn't."
Over the weekend Zahawi issued a statement in which he confirmed he had paid "several million pounds" to settle a dispute with the taxman. He said that HMRC deemed errors in his tax affairs as "careless and not deliberate", and indicated that the agreement was made during his time as chancellor. Reports suggest the settlement was more than £3.7 million of tax — the same figure Neidle identified in July 2022 — plus a 30% penalty and interest.
"[I]t's harder to imagine a worse conflict of interest," Neidle writes in the article, adding: "And — most important of all — public confidence in the tax system is shredded if people have the perception that there's one rule for ministers and another for the rest of us… Time to apologise."
It has been reported this morning that Prime Minister Rishi Sunak has asked his independent ethics adviser to look into the matter, as there were "questions that need answering".
A Clifford Chance-lifer, Neidle worked as a tax lawyer in the firm's London office for 23 years, becoming its UK head of tax in 2020. He left the firm last year to focus on his family and founded a blog, Tax Policy Associates, where he reports his discoveries. Since then his profile has risen: he now courts nearly 65,000 Twitter followers and has made several television and radio appearances. When asked this morning whether he was looking at the tax affairs of any other MPs, he tweeted, "The answer is yes…" Perhaps we can expect to see more revelations unfold as the Norfolk-based ex-City lawyer continues to probe the tax affairs of politicians.
On a lighter note, Neidle's investigative exploits have inspired a number of memes and firmly cemented the tax guru's status among the Legal Twitterati.
Lawyers everywhere:

"Dan Neidle? Yeh that's basically what I do. Yeh. Dan? Nice guy actually. Remember him from law school, yeh. I was a kind of mentor to him" pic.twitter.com/GwAFTTKq11

— Jamie Susskind (@jamiesusskind) January 23, 2023