TikToker goes viral with explanation as to why law school is nothing like Legally Blonde
Hollywood lied 🤷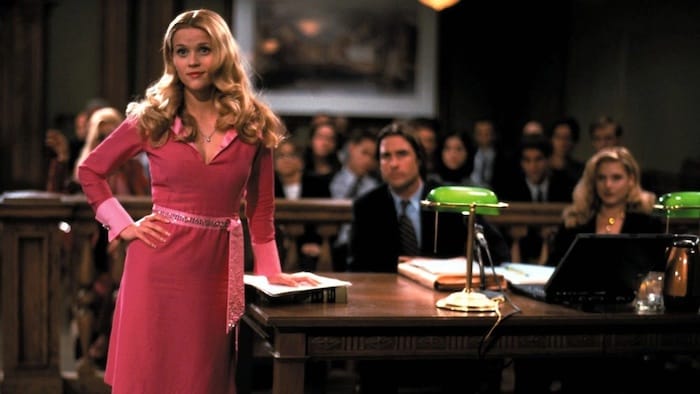 A TikTok lawfluencer has gone mega-viral with a review contrasting her legal studies with the classic film Legally Blonde.
In the video (embedded below), US student Keeley Jones flags the key differences between her experience and the fictional movie, covering everything from "People don't dress up all the time" to the colossal amount of reading expected.
"Some nights you may be doing nearly 200 pages of reading," she discloses, adding: "about one-third of the words on the page you're not going to understand, and most professors expect you to understand every single word."
The student, who is at the end of her first year at Louisiana State University, regularly posts videos and advice for her 93.3k followers from her account (@itskeel16). This particular effort has attracted a whopping 1.2 million views and thousands of comments.
Jones is also a former gymnastics coach and worked as a page in the US senate in 2019. Pages are teenagers nominated by senators to assist in the senate for a short period of time.
Media misconceptions of the legal profession are not uncommon. Legal Cheek recently reported one UK law firm's attempt to measure the influence of legal TV programmes on the career choices of those within the profession.
You can also find Legal Cheek on TikTok, at @legalcheek. Watch our latest clips and don't forget to give us a cheeky follow.