It's not all chocolates and roses on Valentine's Day; especially for aspiring lawyers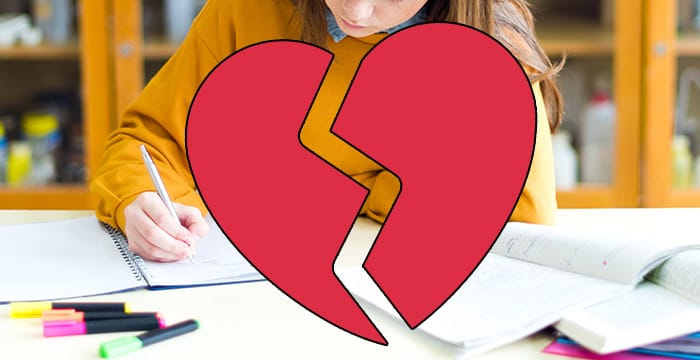 'Roses are red, coffee is black. If I fail this module, I'm not coming back.'
If you're a law student this Valentine's Day, there's a good chance your heart is sinking rather than singing. We've collected together all those (not so) memorable moments so that you can have a laugh, or maybe just a little cry?
Reading the words 'unfortunately on this occasion…'
Stab me through the heart why don't you?
Setting the alarm for the 9 am lecture
What fresh hell is this?
When there's no case explanation on Wikipedia
Bringing a whole new definition to no case to answer
Opening LinkedIn to see everyone 'delighted to announce' their TC offers
Always the bridesmaid never the bride…
Walking into the wrong lecture theatre
Even worse if you don't realise until already settled. Enjoy the next hour of quantitative chemistry.
When you have to cancel your hot date for a night in with your with land law assessment
Grafting harder than the contestants of Love Island…
Paying £55 for a law textbook
I'd call it an investment but I haven't taken the cellophane off so I guess it's more of a collectable…
When you're just getting to grips with an area of law and then it changes
"Mugged off" doesn't begin to cover it.
When you arrive at the networking event to find it doesn't have free food
Or worse, you spend evening introducing yourself to senior partners with bits of canapé in your teeth…
Happy Valentine's Day to all our readers ❤️