12 times lawyers made it to 'Fesshole'
Hugely popular Twitter account allows members of the public to confess all anonymously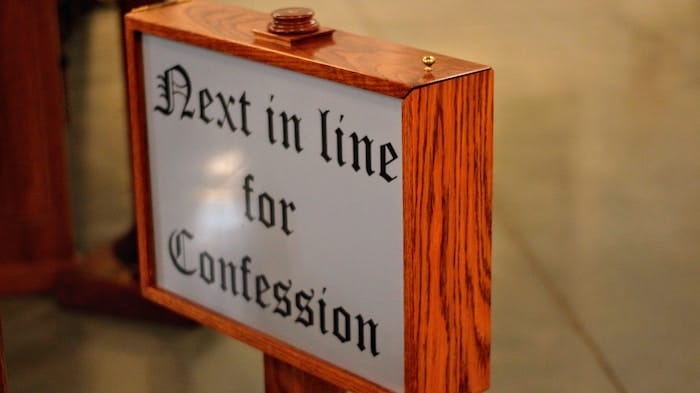 They say confession is good for the soul.
That might go some way to explaining the immense popularity of 'Fesshole', a Twitter account with close to a million followers where members of the public can anonymously share their confessions and embarrassing stories.
The account appears particularly popular with lawyers (or those who have had dealings with them), so Legal Cheek has taken it upon itself to highlight some of the more eye-catching admissions.
Disclaimer: we have no idea if these are true are not.
Check them out below 👇
Coming to a tribunal near you?
I'm a lawyer working in Probate. At one estate I found nearly £100,000 in cash at the deceased's house. I was on my own so pocketed the lot and took a year off work to travel. Only felt guilty when I realised he left his entire estate to charity.

— Fesshole 🧻 (@fesshole) September 12, 2022
Vertically! Surely not?
I once dumped a perfectly nice girl because she sliced her toast vertically. Looked her up, shes now a rich lawyer. I am an idiot.

— Fesshole 🧻 (@fesshole) November 28, 2022
'Bequeef'
I'm a lawyer who deals in wills and probate, I never say bequeath and always say bequeef. It gives me so much joy while dealing with dead people's assets.

— Fesshole 🧻 (@fesshole) December 25, 2022
Scales of justice
When I was 12 my uncle took me fishing on a Friday night. We caught a load of mackerel and on the way home he posted five fish through the letterbox of a small firm of solicitors muttering, "bloody lawyers". I often wonder how bad that place smelled by Monday morning.

— Fesshole 🧻 (@fesshole) June 13, 2021
Back to law school…
I've been a practising lawyer now for 12 years. I still don't really understand what 'beyond all reasonable doubt' actually means.

— Fesshole 🧻 (@fesshole) March 30, 2021
'You need to switch trains at York'
As a lawyer I wear the near obligatory three piece suit for work. I always take the train, and at least once a week get asked for rail information, and I always try to help. It is often the highlight of my day/week.

— Fesshole 🧻 (@fesshole) February 9, 2022
Quite emotional tbf
When I've had a few drinks on my own I watch Susan Boyle's BGT audition on YouTube and I always cry. The whole caterpillar to butterfly spectacle is just so moving. I identify with her. I'm a 52-year-old male City lawyer from a working-class background.

— Fesshole 🧻 (@fesshole) February 22, 2020
A new euphemism is born
I have a one year gap on my resume, which I fill with "working for a marine conservation organisation in Belize". I was actually stripping for the year to clear debts and build a house deposit. I'm a lawyer now.

— Fesshole 🧻 (@fesshole) August 19, 2021
You can never be too careful
I'm 39, married, I have 2 teenage children, a house, a cat, a car, oh and I am a barrister.
Yesterday in town, my dad told me to cross the road because the Green Man was flashing.

— Fesshole 🧻 (@fesshole) September 25, 2020
💩💨
I once filled an entire C90 cassette with recordings of my farts. I wish I still had it. I would say it's my life's greatest achievement. I'm a partner in a firm of Solicitors and I'm 63.

— Fesshole 🧻 (@fesshole) February 1, 2022
Career change on the horizon?
Working as a solicitor I have to do loads of anti-money laundering training; how to spot it, what methods are used, new developments in techniques, etc. As a result, I'd be really good at money laundering and I think I'd enjoy the creative challenge more than the day job.

— Fesshole 🧻 (@fesshole) July 10, 2022
Just 80%?
I used to do admin for a firm of solicitors. 80% of them were absolute morons. I have no idea how people so stupid got qualified or continued to be employed.

— Fesshole 🧻 (@fesshole) April 27, 2021