Pay for a blue tick? No thanks say top tweeting law firms
Lukewarm response to Elon's paid verification service, with only three big legal players taking it up so far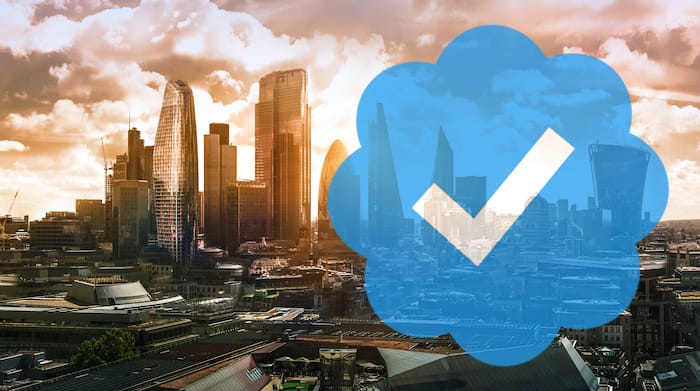 Twitter began the overhaul of its verification policy last week, stripping away 'blue ticks' from accounts which haven't signed up for its paid-for subscription service. The response from big law firms, however, has been lukewarm so far, with only a handful stumping up the cash to retain their verified status.
While many top outfits boasted blue tick status prior to Elon's cull, Legal Cheek research shows that just three firms on our Most List have retained it: Hogan Lovells, Trowers & Hamlins and Vinson & Elkins.
Beyond verification, Twitter says the benefits of a blue tick include better profile customisation, review of imposter accounts, plus more flexibility in editing and word counts. But this comes with a price tag, personal accounts are being charged £9.60 per month for a blue tick while verified organisations are able to opt for a gold tick costing £1,140 a month.
So far it appears only one firm, US outfit Morrison Foerster, has a gold badge. A spokesperson for the firm told Legal Cheek it did not purchase the tick and was unaware of the methodology Twitter used to allocate it.
Commenting on why it had opted to pay for the verification, a Hogan Lovells spokesperson said: "Our current level of service provides us with some key benefits, including analytics and data, and SMS two-factor authentication. Other advantages include the ability to edit a tweet during the first 30 minutes, and more content flexibility, such as text formatting, the option to post longer tweets, and full HD video sharing."
Trowers & Hamlins also cited dual authentication alongside enhanced security settings for their motivation for choosing the premium verification service.
Meanwhile, Allan Schoenberg, chief communications officer at Vinson & Elkins, said:
"It's imperative that a law firm provides credible, insightful and accurate information on highly important topics. While there is now a cost associated with the Blue Checkmark program, we are constantly evaluating and evolving our digital strategy and learning valuable lessons from both paid and organic programs. In addition, we also will benefit from the added security and analytics that come with the blue checkmark."
Elsewhere in the world of social media, Legal Cheek has been reporting an increasing number of firms joining Tik Tok, from City law firm Shoosmiths becoming the first big firm to join to the regional law firm whose quirky TikToks have become a surprise hit.