Aspiring lawyers share first-hand experiences of new centralised assessment amid concerns over difficulty and pass rates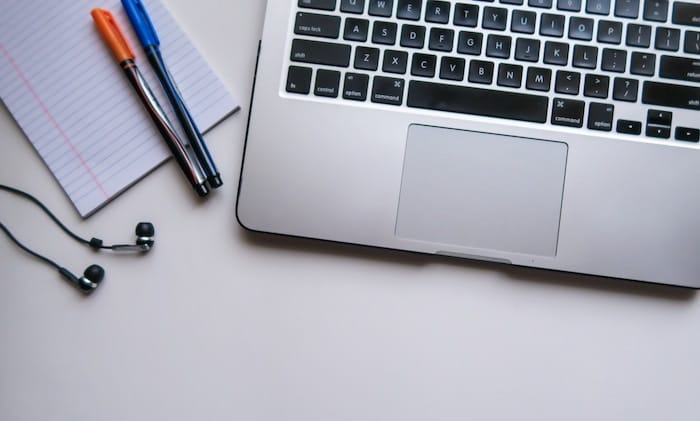 There has been a great deal of debate around the Solicitors Qualifying Exam (SQE), the new two-part assessment to qualify as a solicitor in England and Wales, not least because of its perceived level of difficulty.
There have so far been five assessments and statistics from the Solicitors Regulation Authority (SRA). Fifty-one percent of candidates passed SQE1 in the latest round, raising questions on how challenging the exam is and leading the City of London Law Society to urge law firms not to abandon future trainees who fail to pass the "new, little-known assessment regime".
SQE candidates have come forward to share their experiences of completing the assessments in the comments of our recent Career Conundrum. Most test-takers were of the view that "it's very hard, but doable if you put the time in", particularly for part one of the assessment. This seems to be the case no matter their background, and views were shared anonymously by solicitor apprentices through to future trainees.
"I feel the key take away is, the SQE is objectively difficult. However, if you are prepared to work hard, you stand a good chance," said a Legal Cheek reader who recently passed SQE1 with a City Consortium firm. "From who I've spoken to, I don't think I know anyone who found it 'easy'. Even though most of us did well in the SQE, we could still appreciate that was pretty damn difficult!"
A solicitor apprentice, meanwhile, who has been in practice for over six years and completed their qualifying law degree with a first, said: "SQE1 was the hardest exam I have faced."
Continuing, the apprentice said they passed the exam and will be continuing on to SQE2, but "headline is it's very hard, but doable if you put the time in and luck is on your side on the day".
SQE1 examines legal knowledge through a series of multiple-choice questions; candidates must pass this exam to proceed to SQE2 which focuses on legal skills. One commenter with two degrees who took to SQE1 "still found it a different kind of beast — the time dedication, the extent of memorisation and really specific exam technique practice required is unlike any degree you will have done," they shared.
"I don't think your chances of passing the exam without a prep course are significant," they added — a view shared by others in the thread.
"The main point I'd say about the SQE is, if you take it, 100% do a prep course," another commenter said. "I know the SRA markets it as an exam where you don't have to take a course, making it less expensive — in my opinion it's just not possible. The courses don't just teach you the content, they drill you on exam technique and how to pass."
Since the SQE's inception in September 2021 it is no longer a requirement for aspiring solicitors to have a law degree. One successful candidate shared how they passed SQE1 at their first attempt, without formal tuition or a law degree. They did, however, spend 18 months (six months part-time and 12 months full-time) preparing for the exam. "I was actually over-prepared and passed comfortably," they said. "As long as you devote enough time to studying and do enough mock exam practice tests (I did ten) you should pass."
Adding to the mix of perspectives shared were those who studied for the SQE alongside working full-time jobs. These candidates appeared to find the demands of the exams particularly challenging, with one describing it as "taxing" and another saying "it was an absolute chore and very draining".
One senior paralegal came below the bottom line to share their experience of failing. "Unlike many on here, I fell in the 49% of people that did not pass the SQE1 sitting in January," they said. "I absolutely worked my ass off and it was the most exhausting experience in my life." They said they'll attempt to re-take the exam (the SRA allows three attempts) but they'll struggle to know where they went wrong as the "SRA do not release past papers and refuse to actually show your own exam to you … all I can really do is fill in the gaps that I think I had because there is zero feedback".
Yet, one commenter who graduated in law over a decade ago and works a "demanding" full-time job told readers how they passed SQE1 and 2 "first time with over 70% in all elements".
"It was hard and the exams are not to be under-estimated," they said. "As well as the sheer amount of law to memorise, the exams themselves feel more like a hazing ritual than anything else. That being said, they are 100% manageable if you are willing to put in the work. You don't need to know everything (it's impossible) — just enough to pass. Remember they are testing your competency as a 'day one solicitor' only."
Even so, this standard is greater than it was under the SQE's predecessor, the Legal Practice Course (LPC), in which candidates are expected to be at the level of a 'day one trainee'. One SQE candidate who had undertaken part of the LPC prior to dropping out due to personal reasons said they "found it infinitely easier than the SQE" because there are plenty more practice papers that mirror the exams. The SRA provides 90 practice questions but these were found by some candidates in our comments section not to be reflective of the real thing. One Legal Cheek commenter said the SQE is "objectively harder than the LPC in many ways": they're "closed book" so legal resources cannot be relied upon "which is completely unrealistic to everyday life in law" and they require "mental resilience" due to the length of the exams. SQE1 is made up of two five-hour papers taken across two days whilst SQE2 involves 14 hours of skills tasks undertaken over five half days.
Another candidate shared with detail how they successfully passed the SQE. "I studied for 20 weeks for SQE1 (roughly 350 hours study time put in around full-time working) and for SQE2, 20 weeks (more than 350 hours because you have to keep your law revision from SQE1 going, as well as the skills practice for SQE2)," they said. "Yes my days were long, and yes I was shattered at the end, but it was worth it — doing the SQE has made me better at law and I've learned a lot."
All in all, it seems nailing the exam technique, which our commenters say is best done through a provider, resolve and resilience will set you in good stead for the rigorous assessments.