Ayesha Smart hopes appointment will dispel myth that 'judges have to be more senior, come from a privileged background or gone to Oxbridge'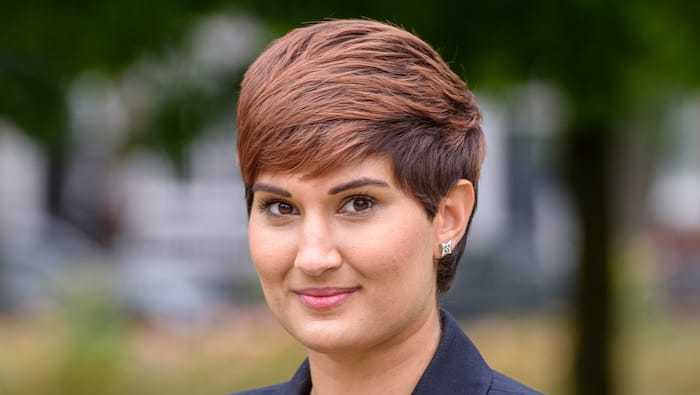 A Yorkshire-based barrister is believed to have become the youngest Black and minority ethnic Crown Court judge.
After a lengthy process of exams, interviews and approval from the King, 34-year-old Ayesha Smart has been selected to sit as a recorder in Crown Courts across the North East England.
Speaking to Legal Cheek about what the appointment means to her, Smart said:
"I'm really proud of the achievement. As are my family. I remember my mum commenting when I got the appointment that it made her family's move from Sri Lanka to the UK all worthwhile. As someone that has faced various prejudices in my life and career, its really positive to showcase that people of colour and women can be just as successful as their white or male counterparts and that youth doesn't necessarily mean ineptitude."
Smart moved to Harrogate with her family when she was 14 and went on to gain an undergraduate degree in medical sciences from the University of Leeds. She worked as a pathologist at Harrogate District Hospital before converting to law. She secured pupillage and was called to the bar in 2014, and she is currently part of Exchange Chambers, where she specialises in crime, clinical negligence and regulatory law.
Her new position as recorder will see her sitting for a minimum of 30 days a year.
"It is a really positive step towards increasing diversity amongst the judiciary and inspiring people from all backgrounds to pursue a judicial career," Smart said. "We want the composition of judiciary to reflect the community and modern society we live in, and currently it doesn't quite cut it (which is reflected in the most recent judicial diversity statistics)."
"The appointment also helps in dispelling the myth that judges have to be more senior, come from a privileged background or gone to Oxbridge," she continued. "I hope that people will be encouraged to apply when they feel ready to make that next step!"
Earlier this year, Legal Cheek reported that Carlton Williams, 29, was appointed as a judge in the First Tier Tribunal in the Immigration and Asylum Chamber. Prior to that, in 2020, Baker McKenzie senior associate Jason Raeburn became a judge at the age of 32, and in 2017 criminal solicitor Briony Clarke made history by becoming a deputy district judge at just 31.