Violetta Onishchenko swapped mediation for macramé, and tells Legal Cheek about leaving the law to pursue her dream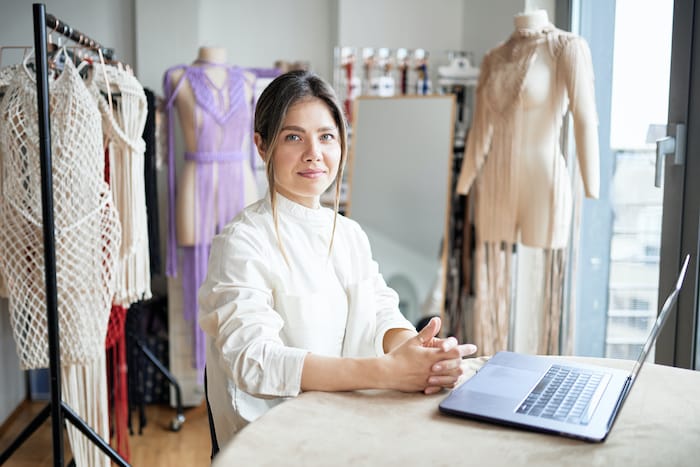 Violetta Onishchenko was a successful family law solicitor who left her legal career behind to pursue her passion for fashion design. Legal Cheek spoke to her about the challenges and rewards of leaving law to chase her dream.
"I've always wanted to be a fashion designer," Onishchenko affirms. After graduating from Central Saint Martins with a BA in textile design she found herself working a number of part-time jobs alongside chasing her dream. It was then that her father pragmatically steered her towards the stability of a legal career.
Reluctantly, agreeing with her father, Onishchenko signed up for a two-year postgraduate law course at the City Law School. She describes the first year as a real struggle, finding the dense language of legal terminology challenging despite being fluent in English since attending school, here from her native Russia at the age of 11.
A turning point came during a volunteering placement as a student adviser. "That was the first moment when I understood and was able to apply my ability to read and understand and consume information to help somebody," she recalls.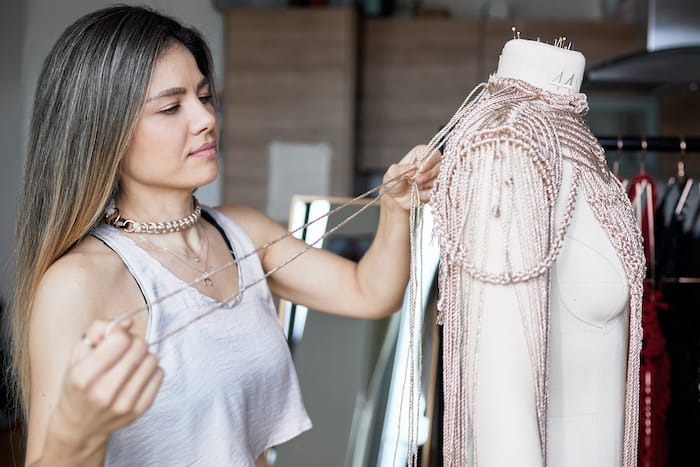 After gaining paralegal experience and completing the Legal Practice Course (LPC), Onishchenko qualified in 2019 while working with Anglo-Russian clients in family law at Penningtons Manches Cooper.
During her time studying and working in the legal sector, Onishchenko continued to make time for creativity. "Throughout this whole time of studying law and doing my exams, I always did something creative on the side, whether it was painting, whether it was making things," she says.
"When I went on maternity, I discovered macramé — which is what I specialise in right now," Onishchenko explains. After returning from maternity she continued with both for around a year. "I had my full-time job and I had my hobby," she says. "I remember two weeks after giving birth to my son I actually did a video interview with Penningtons Manches Cooper for a promotion."
But eventually, macramé took centre stage. "I had registered my company when I was nine months pregnant," she recalls. "I did it then because I was about to give birth and I thought if I wanted my dream to come true it was now or never."
Asked if she ever misses working in law, Onishchenko reflects that it isn't the law that she misses but the people. "For me working as a solicitor was always about the people: from being with clients, going to meetings, or taking them to court, it's all about the people."
"And what I do now is still about the people and being part of a creative community," she continues. "I offer internships through my business because I remember how important it is to be given an opportunity to gain first-hand experience."
Her work has even led to teaching other lawyers her craft; she tells me about a corporate lawyer who travelled from Hungary to the opening of her store in Brick Lane to do a masterclass. "Macramé is an ancient knotting technique", she says, "once you know how to make the different knots you can apply that knowledge to create garments and it can be an almost meditative process."
The best advice Onishchenko can offer to those who find themselves considering leaving law to pursue a dream is "don't wait until you're ready, just go for it".
"Take action however big or small towards doing something that will help you reach your goals or dreams," she continues. "Everything I have achieved to this day, including working as a family solicitor, was because I didn't wait until I was ready. I just went for it."