Leeds grad Zalikha Younas receives £3k for BARBRI course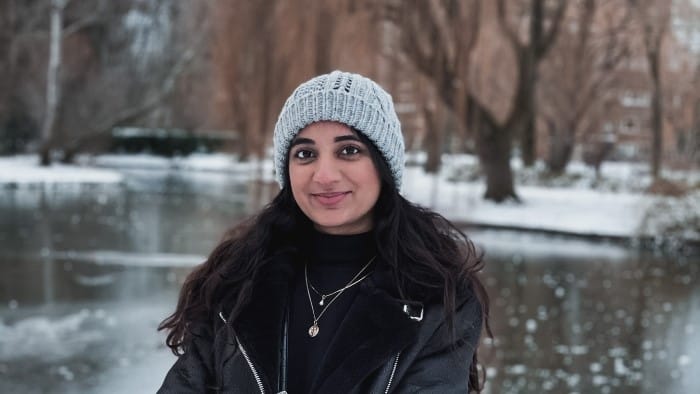 Aspiring solicitor Zalikha Younas has secured a full scholarship for BARBRI's SQE1 prep course as a part of the global legal educator's latest essay competition.
In her 1,000-word essay, Younas, who obtained an LLB from Leeds University and an LLM in public international law from Leiden University, mapped the impact of AI on the legal profession so far, ending with a warning on the potential ethical concerns wrapped up with the latest tech.
"Based on the unprecedented launch of ChatGPT in November 2022, it is clear that the use of AI will have a transformative effect in all professional spheres, let alone the legal profession", Younas told Legal Cheek. "I wanted to highlight the benefits and risks of the use of AI in the legal profession. I truly believe that AI will undeniably transform the legal profession as it can be used productively to aid lawyers with their tasks. Therefore, AI should be embraced as an indispensable assistant."
The scholarship, which is now in its third year, will allow Younas to commence her SQE studies with BARBRI. Younas is currently working alongside UN special rapporteur Javaid Rehman as a research assistant for the human rights situation in the Islamic Republic of Iran.
On her success, Younas said: "I was absolutely thrilled to have won the scholarship. I am extremely grateful to BARBRI and Legal Cheek for this opportunity and their generosity. Undeniably, it is a privilege to be chosen for this scholarship which will enable me to accomplish my future career goals."
Robert Dudley, BARBRI's head of employability and engagement, commented:
"At BARBRI we believe everyone should be given the opportunity to access the profession and that's why we're proud to be continuing our SQE1 scholarship offer with Legal Cheek to help support future SQE students achieve their legal career ambitions. This most recent scholarship attracted a high number of high-quality submissions, however the judges were in agreement that Zalikha Younas' essay was the most original and innovative."
Younas is now enrolled onto BARBRI's Flexible SQE1 Prep 40-week, preparing to start the SQE1 in July 2024. She will begin her studies at the beginning of October.