Cash to splash after stellar financials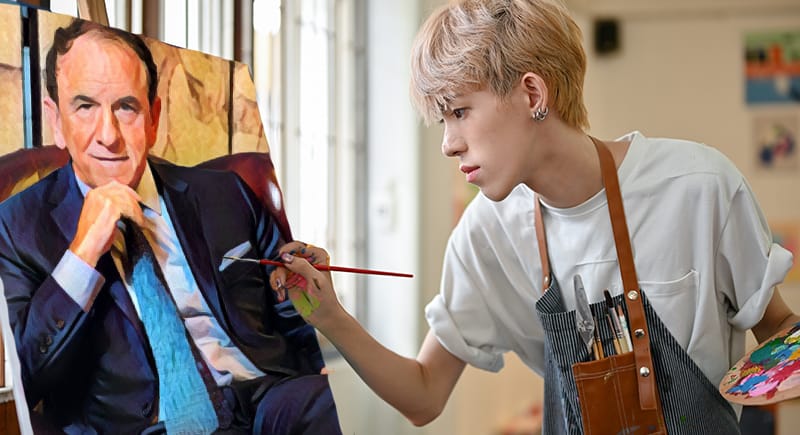 The London office of hyper-profitable US litigation firm Quinn Emanuel Urquhart & Sullivan is looking for young artists to work alongside its lawyers.
The Los Angeles-headquartered firm, which is consistently ranked 'most feared' in legal directories, showered junior lawyers with £27k bonuses this year amid soaring financials. In London Quinn Emanuel managed to generate a staggering 71% profit margin, with the firm's Holborn office making £95 million profit on a £133.6 million turnover 🔥
What to do to celebrate? Well, the firm — led by eccentric founder John Quinn — has had an interesting idea.
It's inviting struggling artists to share its swish central London office space.
Following similar philanthropic initiatives in its Los Angeles and New York offices, the litigation powerhouse announced today that it will commence an 'Artist-in-Residence' programme in the UK.
Citing huge rental price inflation in big cities, the firm's London-based partner Leisl Fichardt said: "[a]rtists simply cannot afford centrally located studio space in cities such as Los Angeles, New York and London. By allowing them to share our space we can afford artists a unique opportunity that, as we have seen, can provide a significant boost to their careers."
The firm's intention is for the programme is to focus on inviting young emerging or mid-career artists who live in or around London but who do not have city studio space to work in. Artist residency will last for four months with two artists being selected for each cycle who will work alongside the firm's lawyers and staff. At the end of each cycle, an external exhibition will be held and hosted in conjunction with an undisclosed London gallery. And they get paid, with Quinn Emanuel directing some of its chunky profits to paying their artists £3,000 a month over the course of four months plus an allowance of up to £1,000 for purchase of art materials.
Are artists and corporate lawyers a natural fit as office buddies? Fichardt seems to think so: "[a]s lawyers, we work in a stimulating environment where we share ideas and have ongoing intellectual interaction. At the same time, we can make a meaningful contribution to our communities by sharing that space with artists and by us supporting them for a period in an interactive environment."
Head honcho John Quinn agrees: "Someone said that artists are the antennae of the human race. We have the extra space and we are very excited to use that space to learn what contemporary artists are telling us now. The world is changing faster than ever before and who better than artists to give us insights into what those changes are and what they portend?"