Victoria Prentis KC MP writes exclusively for Legal Cheek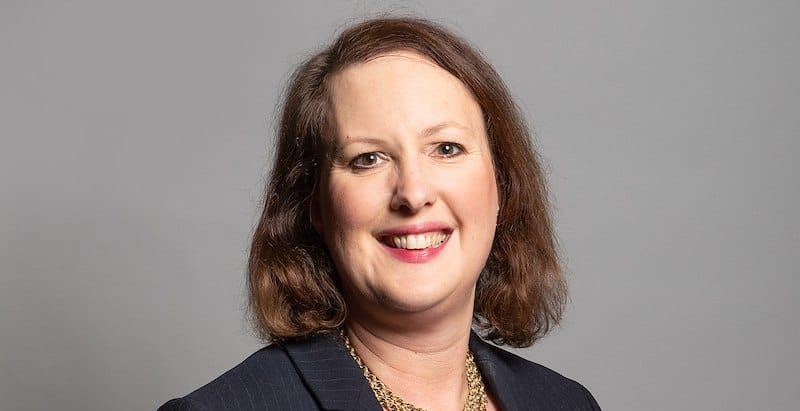 Whether you are a first-year student enjoying an array of new experiences, or you're in your final year weighing up the best route into the legal profession — I can tell you that there is no better career than working as a government lawyer.
After graduating from Cambridge, I was called to the bar before working for chambers.
As a pupil in chambers, I had a meeting with some interesting people from the Treasury Solicitor's Department, now known as the Government Legal Department (GLD). I had never heard of it, but I saw the work they were doing and knew I had found my place.
Back then, routes into GLD weren't as accessible as they are today, and I had to patiently wait to be accepted. But when that call finally came from the then Deputy Treasury Solicitor, I dropped everything to take up this wonderful opportunity.
In private practice, solicitors and barristers work for a range of clients. GLD lawyers work for just one client — the government of the day — which requires advice and support on a huge range of domestic and international affairs.
Government lawyers work on some of the most complex and sensitive issues and the breadth of work they are involved in is astonishing. The government calls upon its lawyers to advise on any number of issues — complex, novel, politically sensitive and often in the public eye.
And government lawyers work not only with other lawyers but with ministers, policy makers, chambers, private law firms and professionals from other specialist areas. You are involved in making the law as well as testing it, often in the highest courts of England and Wales — even the Supreme Court.
When I joined GLD, I was posted to litigation and for the next 17 years I was a public law litigator, working where judicial review actually happens — the Admin Court, Court of Appeal and Supreme Court.
I also personally benefited from the flexible working approach that is available in GLD. My job-share in the litigation team allowed me to drive forward my career, while also looking after my two young daughters.
GLD is one of the largest legal organisations in the country, working with all the main Whitehall Departments. From roads to rivers, and health to human rights, its work touches on most aspects of public life.
Because of the importance of the work government lawyers do, it is vital that GLD and the wider Government Legal Profession continues to attract the best legal talent in the country.
In keeping with the Places for Growth agenda, GLD is building its national offer, adding a Salford office to its existing estate in London, Croydon, Bristol and Leeds. I am delighted that government legal opportunities now better reflect the national spread of legal talent, allowing for greater regional representation and mirroring the national legal market.
And for those interested in a career as a government lawyer there are many routes in. Applications are welcomed from aspiring solicitors and barristers for the prestigious GLP trainee scheme. GLD is always looking to recruit and have delivered initiatives to diversify routes into the legal profession, ensuring that a career in law is an option for everyone.
But GLD recently launched the solicitor and graduate solicitor apprenticeships alongside the established legal trainee scheme, as well as opportunities to join the Paralegal Profession. They run the very popular annual diversity summer scheme and work closely with Sutton Trust Pathways to law, providing opportunities for aspiring legal professionals from diverse backgrounds to get a taste of the work that government lawyers do.
I have enormous respect for government lawyers and would always recommend GLD as a career for people with discipline and skill and the confidence to make their point. We would love to have you join us.
Victoria Prentis KC MP is the Attorney General for England and Wales.