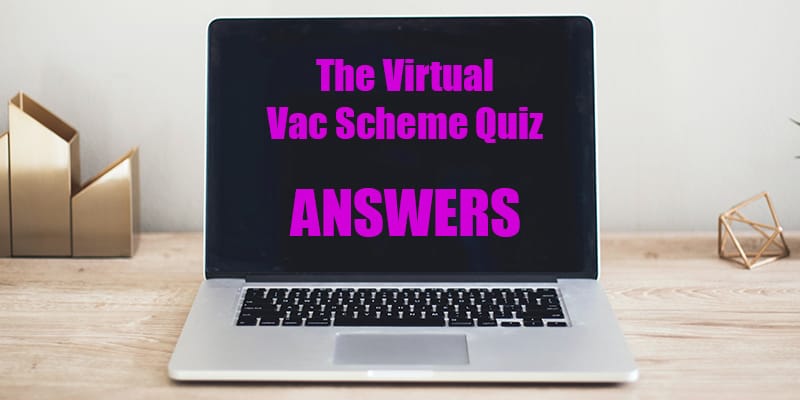 ---
Round 1: General knowledge
1. 'Namaste' is a traditional greeting in which Asian language?
Answer: Hindi
2. Which fictional character, created by the late Tom Clancy, has been played on screen by Alec Baldwin, Harrison Ford, Ben Affleck, Chris Pine and most recently, John Krasinski?
Answer: Jack Ryan
3. Spell the Russian Composers name: 'Tchaikovsky'
Answer: T-C-H-A-I-K-O-V-S-K-Y
4. What word prefix makes new words when added to: sale, food and some?
Answer: Whole
5. When writing a millionth in decimals, how many zeros are between the decimal point and the figure?
Answer: 5
6. Please write 2020 in roman numerals
Answer: MMXX
7. Which is the only letter of the alphabet that does not feature in the name of any of the 50 US states?
Answer: Q
8. Which is the most northerly of the properties (excluding train stations) featured on the standard London monopoly board?
Answer: The Angel Islington
9. How many letters do contestants choose in a round on Countdown?
Answer: 9
10. What were the original four zones on the crystal maze (point for each one)
Answer: Aztec, Futuristic, Medieval, Industrial
---
Round 2: Legal news
1. The Solicitors Regulation Authority (SRA) recently confirmed the final design of the Solicitors Qualifying Exam (SQE) — subject to LSB approval. When does it come into force? (Month and year are sufficient)
Answer: September 2021
2. The Labour MP and Shadow Justice Secretary David Lammy joined which London barristers' chambers this month?
Answer: Doughty Street Chambers
3. A Linklaters lawyer recently appeared on an episode of the UK gameshow Who Wants To Be a Millionaire? How much did he win?
Answer: £32,000
4. The UK Supreme Court gained a new face earlier this month following a special socially-distant swearing-in ceremony. What is his/her name?
Answer: Lord (Andrew) Burrows
5. Which US law firm pays its newly-qualified (NQ) solicitors a Legal Cheek Firms Most List-topping salary of £155,000?
Answer: Akin Gump
6. Extinction Rebellion protested outside which magic circle law firm earlier this year over its apparent links with the oil industry?
Answer: Slaughter and May
7. Briony Clarke recently became one of the country's youngest district judges at what age?
Answer: 34
8. Who replaced Lady Hale (the Beyoncé of the law) as the President of the Supreme Court at the start of the year?
Answer: Lord Reed
9. Which global law firm has a swimming pool at its London office boasting skyline views of London?
Answer: Clifford Chance
10. Which famous British judge (and a favourite among law students) wrote the following as part of a now notable judgment in Hinz v Berry?
"It happened on April 19 1964. It was bluebell time in Kent."
Answer: Lord Denning
---
Round 3: Only connect
1. Horse, House, Crane, Dung
Answer: All types of flies
2. Magician, Devil, High Priestess, Hermit
Answer: Tarot cards
3. Harry Truman, Doris Day, Red China, Johnnie Ray
Answer: All in the opening line of We Didn't Start The Fire by Billy Joel
4. Maltase, Greek, Celtic, Canterbury
Answer: All types of crosses
5. Tom Hiddleston, Harry Styles, Calvin Harris, Taylor Lautner
Answer: Previous boyfriends of Taylor Swift
---
Round 4: Countries
1. What is the only country in the world that ends in the letter H?
Answer: Bangladesh
2. What two countries begin with the letter Z?
Answer: Zambia, Zimbabwe
3. What three countries begin with the letter J?
Answer: Jamaica, Japan, Jordan
4. What four countries begin with the letter V?
Answer: Vanuatu, Vatican City, Venezuela, Vietnam
5. What five countries end in the letter L?
Answer: Brazil, Israel, Nepal, Portugal, Senegal
---
Round 5: Music by British artists — Opening lyrics
1. 'Theres dancing, behind movie screens, behind the movie scenes'
Answer: Cornershop — Brimful of Asha
2. 'You might see me in a lambo, camo snapback, rambo'
Answer: Lethal Bizzle — Fester
3. 'It's a little bit funny, this feeling inside'
Answer: Elton John — Your song
4. 'When the rain is blowing in your face, and the whole world is on your case'
Answer: Adele — Make you feel my love
5. 'Everybody wants to know her name, I threw a house party and she came'
Answer: McFly — 5 colours in her hair
---
Thanks for taking part!