With the new regime in force next week, Edinburgh University student Ciara Fitzgerald sums up the key changes ahead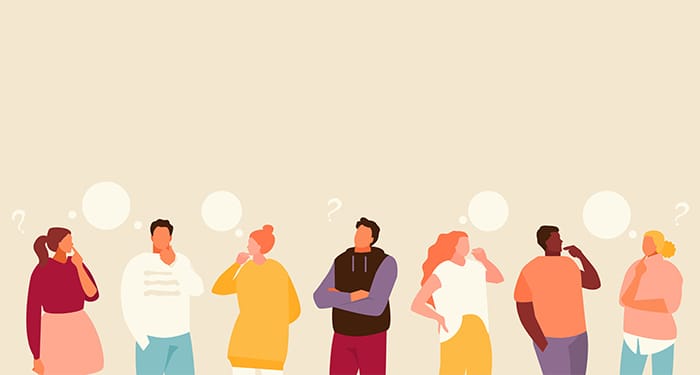 From 1 September 2021, the Solicitors Qualifying Exam (SQE) will be phased in, becoming the new standardised assessment to qualify as a solicitor in England and Wales. Here are some key points for students going forward:
1. The SQE is one of four new requirements to qualify as a solicitor
Passing the two-part assessment is one of four requirements set by the Solicitors Regulation Authority (SRA) to qualify as a solicitor. The other three being: a degree or equivalent qualification; two years' qualifying work experience (QWE); and to pass the SRA's character and suitability requirements.
2. No law degree needed
Unlike the Legal Practice Course (LPC), the SQE is open to students with a degree or equivalent qualification from any academic background. Thus, the SQE could appeal to those who aren't sure if they want to complete a law degree and allows more flexibility as non-LLB holders would have to complete a law conversion course under the LPC route.
3. The SQE does away with the requirement for a training contract
Candidates will be required to complete two years of QWE to qualify as a solicitor. Whereas the traditional training contract requires students to train for two years at one law firm, the QWE is much more flexible and allows individuals to work in up to four different organisations, including law firms, in-house teams and law centres.
4. The SQE is more flexible in terms of timing
The SQE pathway is designed to be more flexible and can be completed in stages. Moreover, individuals do not need to complete the four requirements in a specific order, they are free to choose when suits them. For example, the QWE can be arranged before, alongside, or after a candidate's SQE studies and examinations.
5. The SQE is structured into two assessments
The first part, helpfully named SQE1, tests Functioning Legal Knowledge in a variety of "real-life" scenarios across different practice areas. It comprises of two exams spanning ten hours and consisting of 180 single best answer multiple choice questions per assessment. The second stage of the assessment, known as SQE2, assesses practical skills required for legal practice, including interviewing, advocacy, legal research etc. It consists of oral and a total of 12 written legal skills assessments which take place over five days.
6. Introduction of standardised testing
The SQE has come about to ensure solicitors are examined through a single, standardised assessment. The LPC, while it is ensured the exams are similar, are not run by a single governing body. Every candidate must pass these exams, regulated by the SRA and set by the provider Kaplan.
7. Do you need a prep course?
Although not compulsory, it is highly recommended that candidates undertake an SQE prep course, and these are offered by various training providers. These can vary from light refresher courses aimed at law graduates to in-depth courses for non-law grads. Law Training Centre, for example, offers a self-paced 15-month SQE1 prep course that provides students with access to online libraries (including Thomson Reuters Practical Law), extensive learning materials, mock exam papers and a personal academic coach.
8. Cost — is the SQE cheaper?
The SQE is predicted to be a lot cheaper than the LPC. The total fee to take both assessments will be £3,980. This sum does not include prep course fees which will be an additional cost set by different training providers. Law Training Centre offers SQE 1 and 2 prep courses for just over £6,000, which takes the total cost to just above £10,000 — almost half as much as the most expensive LPC on the market.
9. Already started your legal training?
If you've started a degree or training for LPC before 1 September 2021, you can continue to qualify. Furthermore, for a CILEx fellow, practitioner or chartered legal executive, to qualify as a solicitor you need only two of the four requirements: the SQE and the character and suitability assessment.
10. Requirements to sit the SQE?
There are no entry requirements for you to sit the SQE1 assessment. However, to sit SQE2 you must have passed SQE1. Individuals are limited to three attempts for each exam in a six-year period and thus, a prep course wouldn't go amiss considering the costs and high stakes.
To find out more about the SQE and the changes ahead, view Law Training Centre's complete guide:
About Legal Cheek Careers posts.