The law firms and legal educators involved in making the new solicitor training regime a reality took centre stage at Legal Cheek's The SQE Sessions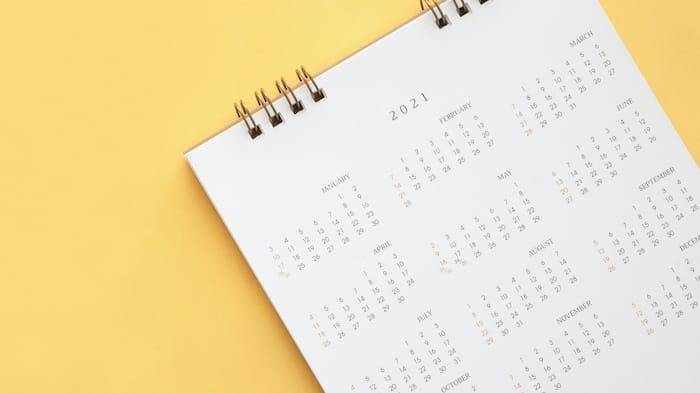 A decade in the making and months away from roll-out, the Solicitors Qualifying Exam (SQE) presents a number of opportunities and challenges for law firms and legal educators.
At Legal Cheek's The SQE Sessions, the key players involved in making the new solicitor training regime a reality took centre stage. BARBRI, The University of Law (ULaw) and Nottingham Law School joined graduate recruitment and learning & development (L&D) professionals from Davis Polk & Wardwell, Pinsent Masons, Shearman & Sterling and Sullivan & Cromwell to explain their approach to the SQE.
They had a lot to say, on when they plan to enter the SQE pathway, whether they'll frontload the assessments, and why we're likely to see 'top-up courses' emerge.
When will firms implement SQE?
It seems law firms are taking a cautious approach to the introduction of the new route to qualification and will not be starting their SQE cohort until at least 2022 — a year after its official roll-out.
Such a decision seems to be motivated by their desire to keep their law studying future trainees on the same educational track as their non-law counterparts. With non-law graduates needing an extra year of training (under the existing Legal Practice Course (LPC) regime) to complete what is currently the Graduate Diploma in Law (GDL), this is proving slightly problematic for firms to accommodate in the switch to SQE. But in delaying by a year, firms will be able to bring together law and non-law graduates for combined SQE courses from September 2022.
The delay in uptake also allows firms to adopt a 'wait and see' approach to assess how the first round of assessments will go during the SQE launch year.
Davis Polk will be implementing the SQE from 2022, confirmed Will Pearce, training partner at the firm. The London office of the US firm recruits four trainees with mostly law backgrounds each year. Fellow US duo Shearman & Sterling and Sullivan & Cromwell, who take on a combined 23 trainees in London each year, are as of yet, undecided on when they will adopt the SQE.
This is largely due to how the transitional arrangements operate, explained Ben Perry, a partner at Sullivan & Cromwell. The transition period, set by the Solicitors Regulation Authority (SRA), runs in tandem to the new route all the way up until 2032 for those with a law degree. This means that anyone who has started a GDL, LPC or accepted a training contract offer prior to 1 September 2021, will have the option of electing between qualifying via the traditional or centralised route.
Non-law graduates and international lawyers seeking re-qualification must adopt the SQE from 1 September 2021 onwards.
Whilst law firms may be cautious, law schools have already begun welcoming their first SQE students in preparation for the first SQE1 assessment in November 2021. BARBRI launched last month and is responding to the "pent-up demand" from graduates with a non-law background, including paralegals and international lawyers seeking requalification in England and Wales, explained Sarah Hutchinson, managing director, BARBRI.
#TheSQESessions @BarbriSqe: How law firms and law schools are approaching the SQE – with @KCL_Law, @law_uom, @sullcrom and @ShearmanLaw #VirtualLegalCheek pic.twitter.com/991DamqUvg

— Legal Cheek (@legalcheek) January 28, 2021
To frontload or to integrate?
Another point of contention is whether firms will frontload SQE, i.e. require their trainees to have passed both exams before they start their training contract or qualifying work experience (QWE). This seems to be "the prevalent view in the City", said Perry, who is also a committee member of The City of London Law Society, and was further supported by a poll undertaken during the discussion. The majority of law firms in attendance (51%) said they'd prefer their trainees to have completed SQE1 and 2 before QWE.
This is by far the most convenient option for big firms; it's what they're used to under the LPC and means they'll get upskilled trainees right at the start of the QWE. It also means trainees won't have to take time out of their QWE to prepare for the exams. However, this goes against the SRA's direction that some of the skills tested in SQE2 should have been learned in practice ahead of the exam.
On this, the SRA's director of legal education and training, Julie Brannan, said during her closing keynote that the regulator could've stipulated that candidates must sit SQE2 during the QWE, but actually decided against it. The SQE is grounded in flexibility, and firms are able to decide whether to frontload or integrate SQE2 — there's no "one-size-fits-all", she said, and what matters is that by the time of qualification, solicitors are competent to practise. It has also paved the way for national firms to develop SQE apprenticeships, she added.
#TheSQESessions Closing Keynote: SQE latest with Julie Brannan, director of education and training at @sra_solicitors #VirtualLegalCheek pic.twitter.com/A3Og98waxh

— Legal Cheek (@legalcheek) January 28, 2021
Yet, firms are looking at ways to integrate SQE2 during the QWE. Kirsty Wilson, senior professional development manager at Shearman & Sterling, highlighted some of the various approaches and associated challenges. One option is to let trainees take time off to prepare for the exam, but firms could come into resourcing issues and face a capacity crunch come exam time. Alternatively, they could offer weekend courses but this wouldn't be ideal if trainees work during the week. Finally, they could opt for a 'day release' model much like accountancy firms do, but law firms lag behind the Big Four in this respect.
Then there are other challenges such as whether it's appropriate to have distance between the two exams or concerns where resits should fall if a trainee fails SQE2 and is already far along the QWE.
The SRA is consulting SQE dates with firms and the outcome, which is expected in the summer, may impact whether firms decide to frontload or integrate SQE2.
The SQE is a 'jumping-off point'
Exclusive Legal Cheek research that trailed the event shows that nearly three-quarters (70%) of law firms think the SQE won't cover enough ground and students will require a more thorough course to fully prepare them for legal practice.
Brannan explained the SRA's light regulatory approach to SQE gives firms the freedom to provide bespoke training to reflect the nature of practice trainees will join. "SQE is deliberately focused on core competences," she said. "It creates the conditions for firms to tailor their training, recognising that one size doesn't fit all."
The SQE is, therefore, a "jumping-off point", said Jane Jarman, professor of legal practice at Nottingham Law School. Law firms are likely to partner with and commission legal education providers to deliver so-called SQE 'top-up courses'.
#TheSQESessions @NLS_NTU: Perspectives from Nottingham Law School and global law firm Davis Polk on training the solicitors of the future #VirtualLegalCheek pic.twitter.com/d32Os9IfHV

— Legal Cheek (@legalcheek) January 28, 2021
The law schools at the event shared further insights into the programmes currently under their development.
King's College London is retaining its undergraduate law degree in recognition of the wide variety of career paths its student body take but is developing a new postgraduate programme focusing on the skills required in legal practice. Meanwhile, the University of Manchester is assembling a new LLB curriculum that incorporates legal tech and a year-long skills module in the first year. Both Russell Group institutions are partnering with BARBRI to offer their students SQE workshops and fee discounts.
Nottingham Law School, in a session aptly named 'mind the [training] gap!', revealed it's looking to support its students through SQE2 and QWE with its Legal Advice Centre. The 'teaching law firm' is staffed by students under the supervision of qualified solicitors and offers free legal advice to the local community. In turn, students upskill in areas such as advocacy, legal research, drafting and writing, all of which are examined under SQE2.
Elsewhere, ULaw is launching a virtual law firm, ULaw LLP, where its SQE students can apply their skills in replicated trainee tasks with tutors acting as their supervisors. ULaw has also designed a training programme for junior lawyers in partnership with The O Shaped Lawyer Group. It brings the concept of the 'well-rounded lawyer' (one that's open, opportunistic, optimistic, original and takes ownership) to trainees and junior associates at the start of their careers. ULaw plans to align this content with its SQE provision.
#TheSQESessions @UniversityofLaw: Delivering high quality legal education at a time of change – with The O Shaped Lawyer, @PMgrads and @ashurst #VirtualLegalCheek pic.twitter.com/BKo5VMUtmB

— Legal Cheek (@legalcheek) January 28, 2021
The SQE Sessions was the first in the series of Legal Cheek's 2021 events for the legal education and training community. It will be followed by LegalEdCon, Legal Cheek's signature education and training conference, this summer.