Southampton University student Juliet Griffiths gets insights into commercial law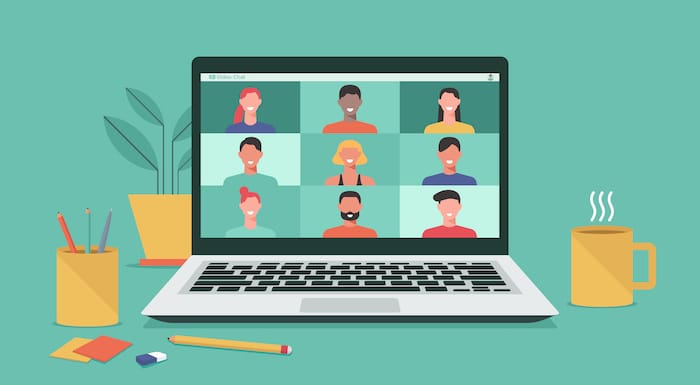 The Legal Cheek Summer 2021 Virtual Vacation Scheme in collaboration with The University of Law (ULaw) saw over 2,000 students engage in workshops hosted by a range of top City law firms and in-house teams, as well as undertake written case studies set by ULaw.
I attended the Scheme, which took place over the course of one week this month, and below I share the insights I gained into commercial law.
Day 1
Session 1: Understanding the world in 2021 — with Slaughter and May
The speakers:
• Robert Byk, partner at Slaughter and May
What we learnt:
Slaughter and May partner Robert Byk kickstarted this year's Summer Vacation Scheme with some invaluable career advice, reminding students that "as you live your lives, and engage in your passions and interests, these will shine through much more than the manufactured CV".
Moving on to the main discussion, Byk emphasised that the past eighteen months have presented both challenges and opportunities for society. The pandemic and move to remote ways of working has forced us to reinvent how we connect with one another. It has not been without challenges, however, and Byk highlighted that disrupted routines have caused many workers to feel more isolated than ever.
Crucially, this turbulent period has exposed the ongoing severity of domestic abuse, racism, mental health and ecosystemic issues, according to Byk, who said that these matters can no longer be ignored.
Having witnessed several public figures' demise from power, the pandemic has also provoked a discussion of the law itself, and how it must be respectable in order to be respected.
Session 2: How the commercial legal market works: in house and private practice — with Accutrainee and leading in-house counsel
The speakers:
• Susan Cooper, founder and CEO of Accutrainee
• Suzy Vickers, UK Market Counsel at American Express
• Prabhgat Singal, NQ solicitor and former trainee at Accutrainee
• Henry Raine, managing director at Promontory Financial Group and former senior partner at Herbert Smith Freehills
What we learnt:
During this workshop, the speakers explained the distinction between in-house and private practice; lawyers working in-house deliver legal advice to a single client (their company) whilst those working in private practice tend to specialise in a particular area of law and deliver their services to a number of clients.
Former Hogan Lovells solicitor Susan Cooper, who went on to found Accutrainee, an organisation that places trainees in-house and in firms, encouraged audience viewers to display proactivity, effective communication and emotional intelligence in order to succeed in the profession. This advice was echoed by panellist Henry Raine, who summarised that, above all else, "what clients are buying is personal relationships".
Day 2
Session 3: Smart cities — with Gowling WLG
The speakers:
• David Lowe, partner at Gowling WLG
• Jocelyn Paulley, partner at Gowling WLG
• Sebina Auckburally, senior associate at Gowling WLG
• Dominic Richardson, legal director at Gowling WLG
What we learnt:
In this presentation hosted by lawyers from Gowling WLG, we were introduced to the 'Smart City' — an urban area that utilises information and communication technology (ICT) to collect data and drive sustainable development. As panellist Jocelyn Paulley pointed out, facial recognition software, environmental sensors and other innovations that seemingly belong in science fiction films are in fact an impending reality for many cities. Unsurprisingly, the idea of collecting and using people's personal data poses a host of ethical questions that lawyers must continue to navigate.
Once again, we were reminded of the pandemic's role in driving change across a range of sectors, by forcing cities to re-evaluate how they operate.
Session 4: What the G7's global corporation tax plan means for the world economy — with Freshfields and Devereux Chambers
The speakers:
• Sarah Bond, partner at Freshfields
• Rebecca Murray, barrister at Devereux Chambers
What we learnt:
In this workshop, the speakers shared their enthusiasm for tax law, advising students to avoid dismissing practice areas like this one as 'dull' or 'boring' without ever experiencing them first.
The main focus of their discussion centred around the G7's recent agreement on global tax reform. Until now, multinationals have been required to pay corporate tax only where they had a "physical presence". As Freshfields partner Sarah Bond explained, the new system hopes to ensure that multinational enterprises pay their fair share of corporate tax in the countries in which they operate.
Day 3
Session 5: Finance and capital markets — with Ropes & Gray
The speakers:
• Elizabeth Baek, associate at Ropes & Gray
What we learnt:
In this session, Elizabeth Baek, an associate at Ropes & Gray, explained how she got into debt finance and offered students a snapshot of life in this busy practice area. In particular, she spoke about how her responsibilities can vary from drafting loan agreements to liaising with clients and supervising trainees, and how there is no such thing as a 'typical' day in this practice area.
Accordingly, this session's case study exercise reaffirmed the importance of time-management and flexibility in this practice area, particularly when commitments are forced to change at the last moment.
At the end of her discussion Baek encouraged us not to be discouraged by rejection, as difficult as it may seem. Speaking from her own experience, Baek reassured viewers that rejection is something that all aspiring lawyers will face, and so we should take strength from one another to persevere through these difficult times.
Employability Expo
Featuring talks from ULaw's Clare Stapleton, Chelsea Parkin, John McKeown, Keith Taylor and Rebecca Schrod, this year's jam-packed Employability Expo provided us with invaluable insights on ULaw's employability support, covering a range of topics including training contract applications, interview skills and social media mastery.
We were also treated to an explanation of the incoming Solicitors Qualifying Exam (SQE), which is due to replace the Legal Practice Course (LPC) as the centralised route to qualifying as a solicitor. Sarah Pooley, who hosted the discussion, compared the two courses and outlined the pros and cons of each route. Ultimately, until the LPC is completely phased out, it seems that there is little to choose between them.
Day 4
Session 6: Business skills for lawyers of the future — with The O-Shaped Lawyer
The speakers:
• Dan Kayne, general counsel (routes) at Network Rail
• Katie Barker, associate at Skadden
• Harry Mellor, client development manager at Flex Legal
• Natalie Salunke, head of legal at RVU
What we learnt:
Contrary to the 'T-shaped lawyer', where legal knowledge is seen as the foundation of a successful law career, with business, technical and soft skills on top, the 'O-shaped lawyer' framework argues that interpersonal skills are equally, if not more, important.
In this workshop we learnt about the five 'O's' — open-minded, original, opportunist, ownership and optimism — and how the O-Shaped Lawyer project seeks to promote these qualities among aspiring lawyers.
One key takeaway from the panel's discussion was the 'human' dimension of law; as Harry Mellor pointed out, the majority of clients value your interactions on the basis of how, not what, you communicated to them.
Session 7: Litigation & arbitration – with Akin Gump, BCLP and Gatehouse Chambers
The speakers:
• Kambiz Larizadeh, partner at Akin Gump
• Rebecca Campbell, partner at Bryan Cave Leighton Paisner
• Frederico Singarajah, barrister at Gatehouse Chambers
What we learnt:
Building on the morning's workshop, the overarching theme of this session was that of opportunities. The panel's discussion was mainly devoted to their unique career journeys, which demonstrated that there is no single route into law. As the speakers repeatedly enforced, it is completely normal to alter the direction of our careers as they progress. Frederico Singarajah, who qualified as a solicitor before switching to a career at the bar, emphasised a need for open-mindedness as we begin our own career journeys — for it is impossible to truly know where our interests lie unless we have allowed ourselves to experience all possibilities.
Day 5
Session 8: Competition law after Brexit — with CMS
The speakers:
• Russell Hoare, partner at CMS
• Lucy Charatan, associate at CMS
What we learnt:
As we approached the end of this year's Summer Vacation Scheme, we were introduced to the world of competition law and its numerous applications. To emphasise the versatility of work in this practice area, Russell Hoare and Lucy Charatan, both lawyers at CMS, drew our attention to some of their standout cases. In 2019, for example, they were involved in the Competition and Markets Authority's decision to block the proposed Sainsburys-ASDA merger, on the grounds that it would damage national competition.
As well as investigating the impact of mergers, aspiring competition lawyers can expect to encounter cases related to antitrust, state aid, public procurement, and international sanctions.
Session 9: Technology and the legal profession of tomorrow — with iManage, Legl, Osborne Clarke and ULaw
The speakers:
• Jack Shepherd, legal practice lead at iManage
• Julia Salasky, CEO at Legl
• Rebecca Chui, associate at Osborne Clarke
• Patrick Grant, project director for legal tech and innovation at ULaw
What we learnt:
In this final workshop, Jack Shepherd, legal practice lead at tech start-up iManage, broke down how technology such as AI-based document review tools, contract management systems and remote working software can be utilised to make the law profession more efficient. The lawtech sector has become increasingly important in the last eighteen months, with many firms expressing their openness to technological innovation.
In our last case study of the week, ULaw asked us to consider the likelihood of different professions being automated, and whether technology may take over our lives completely.
Rounding off this session, ULaw's Patrick Grant highlighted that although legal tech will be of growing importance in the future, it is ultimately down to us how it is used.
Juliet Griffiths is an administrative assistant at Legal Cheek. She is studying history at Southampton University but hopes to go on to pursue a career in law.
About Legal Cheek Careers posts.